Cascada Refrescante: the place for natural fruit smoothies and popsicles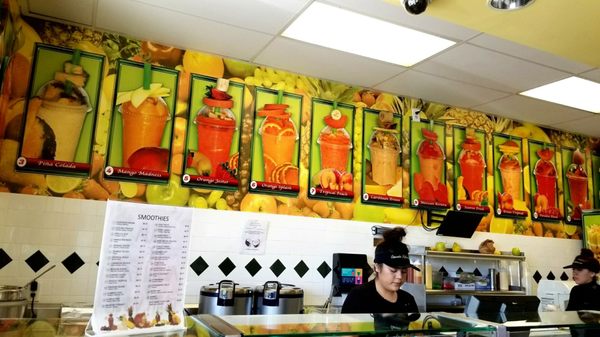 Cascada Refrescante provides smoothies, popsicles, and ice cream made of fresh, natural fruit. There are other options too if you don't enjoy cold things. They also sell nachos with cheese or chips with cheese. There are many different options.
I would definitely recommend going to Cascada Refrescante. My rating would be five stars.
This is because the items have a great flavor. Also, whenever you order, you get your items as quickly as possible, even when there's a lot of people. Yeah, it's packed sometimes but it's worth it! Employees give you great customer service. I personally haven't experienced rude employees.
The popsicles have a more natural taste than the ones sold at liquor stores or grocery stores. One of the biggest differences is that the popsicles are decorated nicely. They include pieces of fruit, unlike popsicles from liquor stores. Cascada Refrescante also provides many different flavors. Some include milk and some don't. Personally, I don't think their products are expensive. You probably get a popsicle from a liquor store and it costs you like two dollars. At Cascada, most of their popsicles are also two dollars. In the end, you would pay the same amount of money but you'll get a more fruity popsicle.
I'm a regular customer there and I would highly recommend the fruit mix popsicle. It includes pineapple, strawberry, and mango. It's a great product if you like those types of fruits and sweet things. Since this popsicle includes pieces of fruit, it's easy to bite. However, if you want something less sweet but still cold I would recommend Number 21. Number 21 is a smoothie and more like a mangonada. The smoothie is made of mango. Some things that you can include in it are chamoy, tajin, salt, and lime. At the top, the smoothie has pieces of mango as decoration.