Students make plans for summer vacation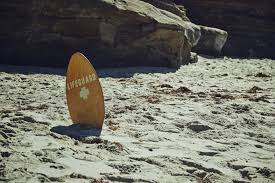 Summer Vacation is approaching in just a couple of days so students might want to hear if they can make their summers better or hear of exciting things they can do.  Other than sitting around doing nothing you can plan a beach day, movie marathon, go play soccer with some friends, or maybe something that will help pass the time. For myself I would enjoy to spend some time with some old friends and just take a jog around where I live. Maybe even spend some time playing with my brother since I would of course have more time.
A student from Animo Jefferson Charter Middle, Carlos Rivera, an eighth grader, would like to spend his summer playing games or be in bed relaxing with his phone. Carlos said," I hope I don't get grounded because I'll get bored." To him summer days are long and he can't find much of anything else to do.
Cesar Vega, a seventh grader  from AJCMS, would also like to play some games and involve other activities. He said he'd like to,"go to the park some days," and said," When I'm inside I feel depressed from being inside too long." This is because for him it gets dull being in the same place and going to the park is a nice change of scenery.
I would suggest finding a park with not many people as it could be more quiet and relaxing for some people. Or simply just take a small stroll around your neighborhood with a friend or two.
Another student from AJCMS, Arturo Abrajan, is an eighth grader who studies very hard and could use the rest. He said," Sleeping, taking a nap or going to the park for a change of scenery is nice." This is his idea of relaxation as he constantly works and would like to rest his mind in a soothing way.
Going to a local pool or lake is a nice way cool off and spend time with friends or family. You could also hangout with friends who you have not seen in a while and get to know each other well again.
So for students , summer is just around the corner and when it comes , enjoy yourself since it's time to relax. But do try to finish any work so no worries later into summer vacation. Be more relaxed  as everything changes over time and prep for the exciting things that might occur for you.