Eighth grade field trip to Six Flags
On June 4, the eighth graders from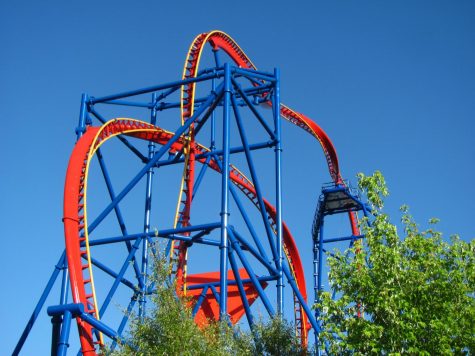 AJCMS went on a field trip to Six Flags for their field trip to celebrate for the people who are going to graduate eighth grade. Everyone had so much fun that day. They got on rides, hung out with their friends, and had a great time.
Not everyone went though because some on the students had an F in at least one of their classes or they didn't turn in their permission slips on time. For the people who had an F, they had to get their grades up to at least a D by Tuesday just so they could be able to graduate.
An eighth grader named Joe Alcazar said, "It was great to go to Six Flags, but not the whole school went and that was the point of the trip for all of the eighth graders to go."
Not all the eighth graders went because they had an F in at least one of their classes. They are the ones that had a high chance of not graduating and some teachers stayed behind to help them get their grades up. A lot of them tried to get their grades up but some of them just played around and didn't do any of their work.
Meanwhile the people at Six Flags were going on rides and eating lunch. Everyone ate different kinds of food. Some ate pizza and some ate burgers.
Valerie Chavez, an eighth grader from AJCMS, ate a burger with fries and a drink while Ezequiel Banda ate some pizza with a large drink. And even though they both ate different things they both agreed that the food was really good.
An eighth grader named Chris Saldana said, "It was amazing going to Six Flags. The food was good and going on the rides was really fun."
He had a great time over there and he really loved that he got to go, especially since he got to go with his friends.
Mike Santos, an eighth grader from AJCMS, said, "Six Flags was a great experience. I got to spend a lot of time with my friends. I got to get on rides with them and walk around with them. The food over there was good and even though it was hot I still had a lot of fun over there with my friends."