LA Foodbank to distribute free groceries at upcoming schools throughout July
LA Food Bank distribuirá alimentos gratis en las próximas escuelas a lo largo de julio
The LA Regional Foodbank will be distributing grocery kits at nearby schools throughout the month of July.  Each household will receive a box of meat as well as a box of fruits and/or vegetables.
Upcoming food distributions will be held at:
Tuesday July 7:  Marquez High School
Friday July 10:  Santee High School
Tuesday July 14:  Nava Middle School
Wednesday July 15:  LA Academy Middle School
Tuesday July 21:  Marquez High School
Monday July 27: Santee High School
Wednesday July 29:  Nava Middle School, LA Academy Middle School
Meal kits will be distributed from 8am until 10:30am (or until supplies run out).  There is no need to register, and the distribution is open to everyone. Families can either walk up or drive up in their car to receive a box.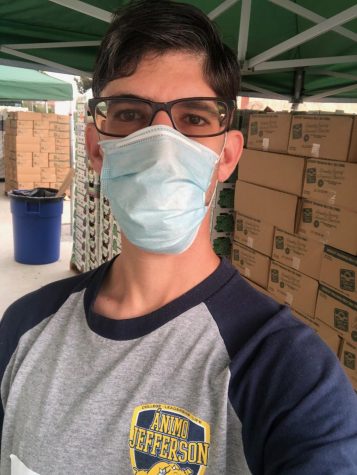 El Banco de Alimentos Regional de Los Ángeles distribuirá kits de comestibles en las escuelas cercanas durante todo el mes de julio. Cada hogar recibirá una caja de carne, así como una caja de frutas y / o verduras.
Los kits de comidas se distribuirán desde las 8 a.m. hasta las 10:30 a.m. (o hasta que se agoten los suministros). No es necesario registrarse, y la distribución está abierta a todos. Las familias pueden caminar o conducir en su automóvil para recibir una caja.
Las próximas distribuciones de alimentos se llevarán a cabo en:
Martes 7 de julio: Marquez High School
Viernes 10 de julio: Santee High School
Martes 14 de julio: Escuela Intermedia Nava
Miércoles 15 de julio: LA Academy Middle School
Martes 21 de julio: Marquez High School
Lunes 27 de julio: Santee High School
Miércoles 29 de julio: Escuela Intermedia Nava, Escuela Intermedia LA Academy