Things To know about being a lawyer
Interested in being a lawyer? Well there are many requirements to become any type of lawyer.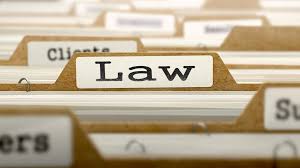 If you're wanting to become a lawyer in California, there are requirements you will need. According to How To Become A Lawyer In California "It is required that an individual looking to become a lawyer in the state of California, you should be at least 18 years old. You should have two years completed of undergraduate college work. Graduate from a State Bar-accredited approved law school. Register with the State Bar within 90 days of beginning your law studies. Pass the first-year law student's examination. You should receive a positive "moral character" determination. Pass the California Bar examination as well."
After applying and getting into a California law school, you will want to pass with high marks and gain as much "real life" experiences as possible. While attending, an internship will help build up your "real life" experience. It can also be an advantage when it comes to securing a job out of law school. If you pass the bar exam you will be sworn in as a lawyer in California.
Lawyers can earn an average yearly salary of $150,000 and higher in California. According to 2021 Lawyer Salaries for Top 10 Law Careers [Surprising], "People who choose to take on civil rights cases typically earn less than lawyers who choose careers in business fields, such as corporate law."
There are pros and cons of being a lawyer, but honestly people who choose to be one enjoy it because they get to help people, enjoy doing cases and there is a lot of respect towards lawyers.