New math standards given to students
Standards have challenged most students in math but states have adopted Common Core.
There has been some changes such as Carnegie Learning. Anita Tovmasyan, a math teacher at Animo Jefferson Charter Middle School, says that it is much easier to work on the computer and students get used to it.
Thomas Lo, also a math teacher,  said that the old standards were asked to solve and try different problems but the new standards require students to think more deeply. This idea can be positive by continually making students to think more and will want to go for challenges.
Teachers are worried about student struggles but Tovmasyan said, " As teachers, we should have more time to teach it.  As how it will give extra practice since the content is difficult."
Some teachers think that the old standards didn't help students around the states learn the same standards.
Lo said, "One of the major issues in the past was that states could not learn from each other on how to educate students because every state had different standards."
He also said that the students might struggle in the test of the new standards ,but in the long run , students will be successful and would be critical thinkers and problem solvers .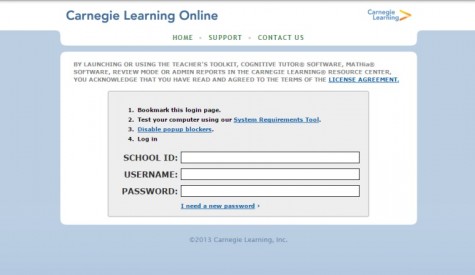 Leave a Comment
About the Contributors
Jose Contreras, staff writer
My mission as a journalist for the Bulldog Bugle is to report and write stories that are entertaining and will show people what the events are going on...