Interesting Things to do Over the Summer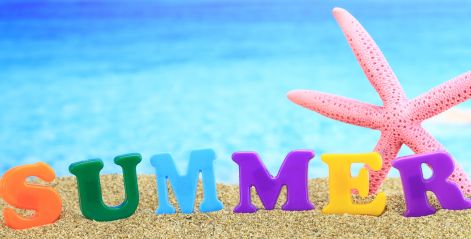 Hang on for a minute...we're trying to find some more stories you might like.
The school year of 2014-2015 is coming to an end and summer is right around the corner.
The top 5 things I recommend is to
Make Banana Nutella S'mores
Make Ice Cream from Scratch
Take a Mini Road Trip to Eat something amazing
Make a Ice Cream Sandwich out of waffles
Freeze something fun into your ice cubes
Some students are excited for the end of the year and already have plans for the summer.
Diana Montanez, a 7th grader said," I am excited for the end of the school year because once school is out I will be relieved of stress and homework assignments." Diana said that she will visit family and might hang out with some old friends. Diana said she is going to visit friends out of Los Angeles.
Jasmin Espinoza, a 7th grader said," Yes, I am excited because I get to relax and worked hard in school so I think I deserve it." Jasmin said she plans to watch movies all day during the summer. Jasmin said she might go to Mexico for the summer.
Sheyla Rico, a 7th grader said, " Yes I am excited for the end of the year, because throughout the summer I won't have to wake up early to go school and I'll be able to spend my days at home." Her plans are to hang out at her house, or maybe go out with her friends somewhere or just go out to eat and have fun. Sheyla also hopes that her and her family to go on vacation anywhere in the state.
She also said, "Yes, there is a possibility that my family and I will go out of L.A. I don't really know where we are going but, I just hope it's somewhere fun where I can shop a lot."
With summer almost here, students have many plans for the summer.

Carmen Ponce, staff writer
My mission as a journalist for the Bulldog Bugle is to write stories about human interest and impact for the community by focusing on informing the community...