You will have a great time playing Among Us
Won #TheGameAwards for the best mobile game.
Among Us is an online multiplayer game developed by InnerSloth. Players take on two roles: "Crewmate and Imposter." The Crewmate has a task, which is one of the main objectives during gameplay. Meanwhile, Imposters have to kill crewmates and can "Sabotage." 
Innersloth is an Indie game company that created games such as The Henry Stickman Collection and created Among Us with millions of players playing worldwide. The company was founded in 2015 and its headquarters is located in Redmond, WA. The game can be played on PC, but you need to purchase the game ($5).  You can also play on mobile devices for free.
My opinion of Among Us is that I enjoy playing with family since we don't know who's who. We often play together and have a great time because I love being Imposter and have to tell lies. If I don't play with my family, I play on public servers and I often win but other times, I lose the match since I make it too obvious.
Among Us has more popularity then Fall Guys, which has been losing players to Among Us. But Fall Guys still has interest in players and is played on Playstation and on PC.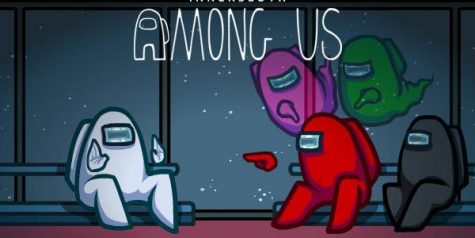 I feel that friends or family should play this because you can have a great time and that millions of people worldwide are playing this specific game. A fun fact about its popularity is that when Innersloth released an Among Us plushie, it went offsale due to people buying it as quickly as possible and it selling out.