Modern Warfare (2019 Reboot)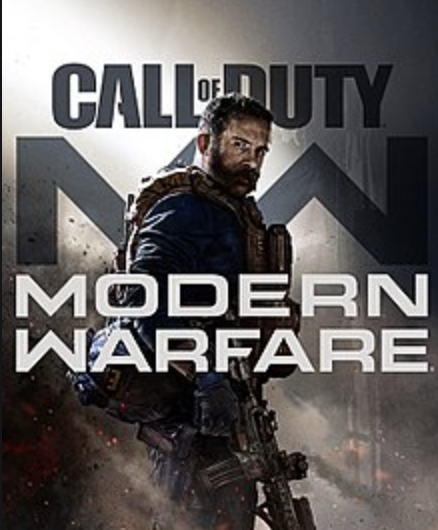 Modern Warfare is a first person shooter game that is a reboot of the Original Modern Warfare that came out in 2007.  A reboot is when a series is started over again and the main parts of the original are taken out. The reboot can serve as a new "jumping on point" since the original story line was taken out and replaced. The original Modern Warfare was a huge success in the gaming community and was loved by many for its characters, amazing story line, and great multiplayer game play. Does the reboot live up to the hype that the original had? Let's find out now.
First off, MW (Modern Warfare Reboot) has an absolutely amazing and astonishing campaign/story line. You play the story from the POV of two different characters, Sergeant Kyle "Gaz" Garrick and Alex (a CIA Officer). It's crazy how MW was able to show us major character development for both of these characters. Also, Alex's temporary partner, Farah, had an amazing story and showed us the struggles that her people were going through and why she wanted to fight for freedom. I'm not trying to give any spoilers but I'll tell you this, craziest ending ever. Perfect.
Secondly, MW has some new characters and features some of the original characters. Returning are fan favorites Simon "Ghost" Riley, Captain John Price, Kyle "Gaz " Garrick (the only original character changed during the reboot), and the lovable German Shepherd, Riley. I would also like to mention that Riley isn't seen in the story mode but is featured in the multiplayer. Riley is from "Call of Duty: Ghosts" but the nostalgia still hits hard. It's really cool to see these familiar faces in a brand new story. Seeing how they tie into the new story and how they are still cool as they were in the original. I love the fact that I was once again able to play alongside these original characters.
Lastly, the graphics on this game are very beautiful. You can tell the development team took their time with their work and man, they executed this very perfectly. The graphics are an obvious huge upgrade from the graphics from the 2007 original. Infinity Ward (the development team behind MW) took years to develop MW after their finished production of "Advanced Warfare." That was back in 2016. Three years were well worth the wait if I do say so myself. The sound effects were incredible and realistic. They didn't sound fake or exaggerated.
In conclusion, I would say the MW reboot lives up to the hype that the original had. That is thanks to the amazing story line, the new and old characters, and the amazing production in general (graphics, sounds, etc.). I love this franchise and I love that MW gave me a rush of nostalgia and for the reasons that were mentioned now and before this, I give MW a 10/10.