Q Tortas' Review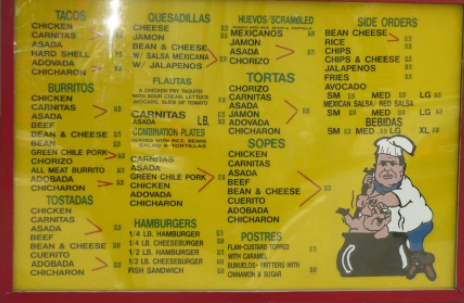 Q Tortas is a Mexican Restaurant located in Placentia. I would one hundred percent recommend going to this restaurant with your family.
They offer a variety of services. However, due to COVID restrictions, drive thru, pick up, and outdoor eating are available. This restaurant provides breakfast, lunch, and dinner. They are open from Tuesday to Sunday and their opening hours may vary.
One of my favorite meals to order is the cheese burger with french fries. The restaurant, unlike others, cooks your french fries after you order them. It gives the fries a better taste and texture. You receive your fries warm and soft. They are also big and long.
The cheese burger is made of juicy meat, gooey cheese, and a creamy, delicious sauce. However, if you prefer something different, they sell tacos too at a very affordable price.
Their employees have a great attitude while receiving and giving your order. They are very polite and they thank you for attending their restaurant. Employees get the work done quickly and nicely.
Even though this restaurant may not be the nearest to you, you should try to make time to go try it out. It will be worth it a hundred percent.
View Comments (1)