Supernatural review
The terrifying yet thrilling journeys of this mysterious haunting series of two brothers, Sam and Dean Winchester. The brothers lost their mother due to a strange supernatural force and were raised to become soldiers by their father. As the brothers investigate all things that lure in the dark and track down mysterious and demonic creatures, they have to face the increasingly sinister scenery as they continue to encounter monsters. As the brothers continue on their journey, they must deal with additional burdens of violent memories and threatening relationship secrets. As they encounter new enemies, the brothers must rely on each other as friends betray them and as old tricks and tools are rendered useless. In their journey, they have to deal with the painful truth, make new friends along the way, and death along the way as the brothers do their best to hunt these creatures down. This mystery, thrilling yet terrifying show is called Supernatural.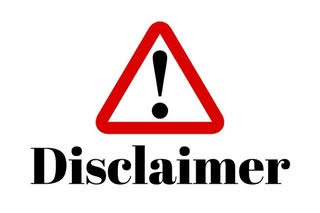 Disclaimer: The show Supernatural  is a wonderful show, the only problem with it is that there is no age requirement to watch it. If you are very mature then watch it, but I would advise you to ask a parent or guardian to see if you qualify to watch it or they can watch it with you. Supernatural  is a violent show and supernatural beings are killed off many different ritualistic ways and some are dismembered. Gore and blood spatter are shown sometimes. There are bad words in this show too so please ask your parent if you can watch it.
Supernatural is a show about two brothers, Sam and Dean, and their journeys in the world as hunters hunting down creatures that lurk in the night and the paranormal things that occur. Sam and Dean are willing to fight against evil and their new enemies no matter how powerful they are. They solve cases  related to the world behind the veil, where angels, demons, and other supernatural entities lurk wide and unchecked. The Winchester brothers were there to save the day even though they lost people along the way that hurt them. 
There are so many funny moments in the show and plot twists that make this show amazing. This show has so much character development and there are such amazing plots for every season there is, which is 15 seasons. There are so many new characters that come along the way and as you watch the show, you watch the characters grow up and see how different they are  compared to when you first watched. This show is so wonderful in every way, with horror, comedy, family, friendship, drama, mystery, and so much more. The cast themselves are hilarious. There is even a musical episode about the show that's cool and funny at the same time. There is also an episode where the brothers become Scooby-Doo characters in the cartoon and hunt down a supernatural entity. I wont say what season or episode because it's better if you watch the whole show, but it was a funny and cool episode.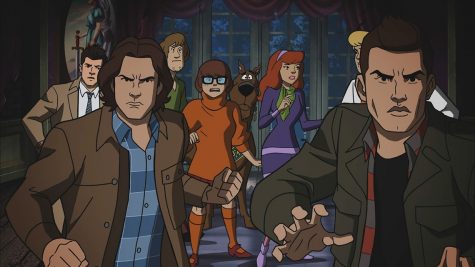 The fans of Supernatural have made so many fan art and songs about the show that are beautiful. They have also shipped characters with one another, some are amazing ships, while others are cursed and shouldn't exist. This show teaches many lessons about life itself and this show has helped so many people move on in life. This show has changed many people's lives and mine as well. 
Some Fan Made Songs
(You have to watch this on your device since the songs are from Tik Tok)
                                              Some Fan Art Below
Fun Fact: There is an anime version of the first season of Supernatural made in 2011…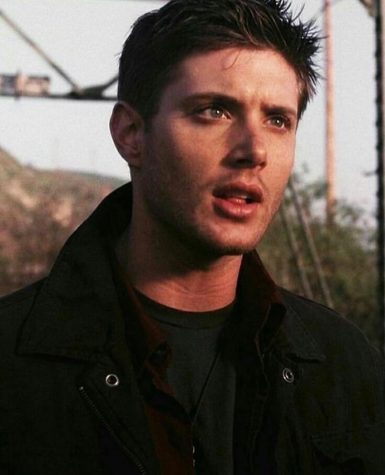 Dean Winchester who is portrayed by the actor Jensen Ackles was born on January 24, 1979 who has many nicknames like "Jerk" by Sam, "Squirrel" by Crowley, "Deano" from Gabriel, and he likes to call himself "Batman." Dean is serious, funny, kind, confident, cool, loyal, protective, and brave except when it comes to snakes. Dean is also a natural leader. He loves pie a lot, you can see him eating pie in every season. Dean is a straight man, but makes it confusing as he starts to portray bisexual vibes. Dean also loves his car, a black 1967 Chevrolet Impala.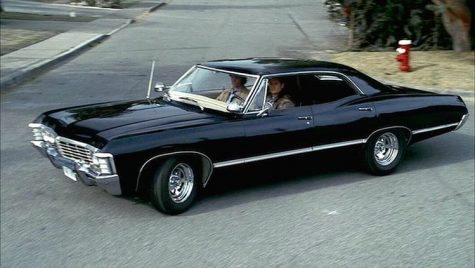 Fun Fact: Dean Winchester knows how to cook.
Some of my favorite quotes from Dean Winchester are:
-" I think I'm adorable."
-" Driver picks the music. Shotgun shuts his cakehole."
-" I'm Batman"
-" My name is Dean Winchester. I'm an Aquarius, I enjoy sunsets, long walks on the beach and frisky women. And I did not kill anyone. But I know who did."
-" Dude, you fugly."
-" Oh sweetheart, I don't do shorts."
– " A wise man once told me family don't end in blood, but it doesn't start there either. Family cares about you, not what you can do for them. Family's there through the good, bad, all of it. They got your back even when it hurts. That's family."
– " No matter how much it hurts, no matter how hard it gets, you got to keep grinding."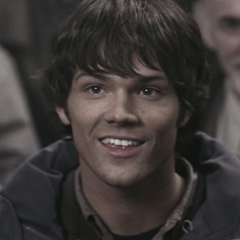 Sam Winchester who is portrayed by the actor Jared Padalecki was born on May 2, 1983 who is called Sam by everyone, "Sammy", "B- ( the bad word that starts with a B)" by Dean, and "Moose" by Crowley (Who's Crowley you may ask, watch the show.) Sam is sweet, protective, intelligent, independent, brave, empathetic, and selfless. Sam is straight. Sam likes to eat salad. Sam loves his brother a lot, but he didn't want to be a hunter like Dean (Dean really didn't have a choice) or his father.
Some of my favorite quotes from Sam Winchester are:
– "I lost my shoe."
– " 'Insane' is kind of what we do."
– "Jerk"
– " If it bleeds, you can kill it."
– " You're too precious for this world."
Fun Fact: Sam forgets to get pie for Dean.
Another Fun Fact: Watch the show to see how the brothers go to hell! Trust me this has happened, well both separate and then together. 
The first episode is called "Pilot" with the description of " Two brothers witness their mother's paranormal death and are trained to fight by their father, who aims to hunt down the thing that killed his wife." The episode begins with Dean and his mother saying goodnight to young baby Sam and then Dean is given to his father. Things around Sam's room start to act up. The mother wakes up due to the baby monitor making noise. She says her husband's name, John and looks over to the other side of the bed to find him not there . . . At Stanford University, a girl calls Sam to say they are late in a nurse outfit . . . At their house or apartment, Sam hears the door open, he gets up and goes to investigate. He sees movement and he attacks the person. The person says "Oh, easy Tiger" and Sam says "Dean" surprised.  Sam introduces Dean to his girlfriend Jessica.. Deans says, "Dad hasn't been home in a few days." Then after Sam talks a bit, Dean restates, " Dads on a hunting trip, and he hasn't been home in a few days." Both brothers argue a bit . . . They discuss what the father went to hunt . . . They hear a message from their father that you can barely understand and when they change it a bit to hear something say, " I can never go home . . . You're going to have to watch the show to see the parts I didn't mention and find out what happened. At the end of the episode, "JESS!" 
Supernatural Season 1 Trailer.
Note: The video may be unavailable to watch on the school computer so I suggest watching it on your phone or nay devices you have.
Fun Fact: Dean Winchester wears this brown leather jacket that was actually stolen while they were moving to film and someone out there has Dean Winchesters brown leather jacket and he is never seen wearing it again in the show. 
My overall impression of Supernatural is that it was a wonderful show that I got too attached to quickly. There are so many wonderful characters and so many hated characters, it's perfect. There are so many different cases of supernatural entities, it's unbelievable. I was in love with the show so much to the point that in the final few episodes of season 15, I cried. This show shows character development and teaches you many valuable lessons in life.  My favorite characters are Dean, Castiel, Charlie, Sam, Bobby, Jack, and Garth. This show is one of a kind  and makes you want to re-watch it many times. Even Though this show is not real and the characters are fictional characters, you feel like you are a part of this show, like this show is a part of your life you never knew you needed. It's an amazing show with mystery all around because you never know what's going to happen at any moment. In my opinion this show is a show many people have to watch.
This show is something I am glad I chose to watch and  will continue to watch no matter what. This is a show out of everything I have watched that is so wonderful that I want to keep on watching no matter what I end up liking in the future. I look forward to watching this show, all 15 seasons again. I recommend this show, Supernatural, to people who like mystery, drama, plot twists, learning about supernatural entities and other things, and who like to learn life lessons from the characters in this show.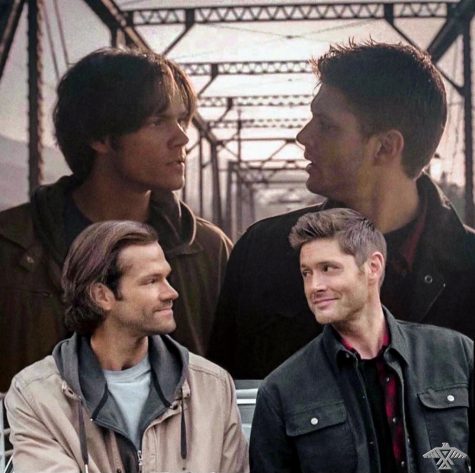 View Comments (1)