Next stop: Rome, Italy
Come for the architecture and the food
Rome, such a lovely historical place with tasty food. I know the first thing I will do if I ever get the chance to go to Rome is get a gelato. If you don't know what a gelato is, well its a frozen dessert that comes from Italian origins. The dessert contains either fruit or nuts and has a great density and richness that makes it way superior than any other ice cream. Sounds good, am I right?
Ice cream isn't the only great food that Rome has. There are many great food dishes in Rome too. But before we get into talking about the food let's talk about Rome and about the historical architecture. I know for sure that Rome has the prettiest chapels and churches. Did you know that Rome actually has 900 churches? That's a lot if you asked me.
Ancient Roman architecture
Though one of my favorite chapels is the Sistine Chapel. It is such a pretty place with so much history behind it. Have you seen all the paintings in the Sistine Chapel? It's such a masterpiece. But have you ever wondered why the chapel actually has that many paintings? Father John Paul II actually wanted to emphasize the sacredness of the place and wanted to do paintings of the images in the  the holy scriptures and make them more understandable. Although this isn't the only place that has such amazing history behind it. Each chapel or example of architecture in Rome has a great story behind it.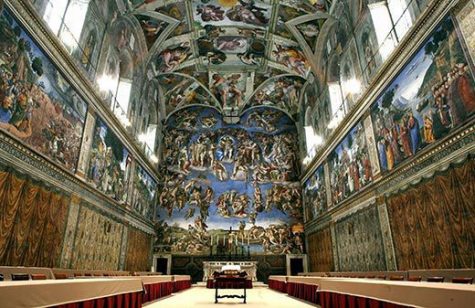 Talking about ancient architects, have you ever heard about the  Colosseum? The Colosseum was built in between 72 A.D and 80 A.D and is known for the origin of the gladiator battles that took place in the Roman Empire. The Colosseum also had 80 entrances and could hold 50,000 spectators, which is a lot!. The Romans would come to events that were hosted in the Colosseum and watch things like combat, animal hunts, and even naval battles (fought on a flooded Colosseum floor). Believe it or not it's true. The Colosseum is still open today to visit and go in to take tours if you are ever interested when going to Rome!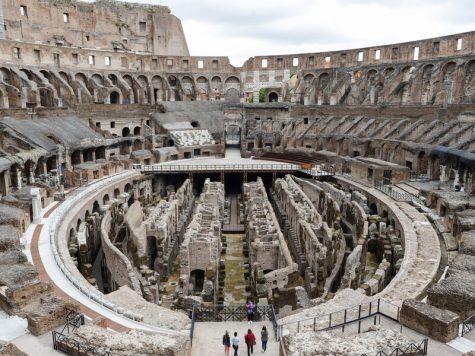 There are so many more amazing architectural places to visit in Rome like Palatine Hill or even Basilica di Santa Maria Maggiore.  The Basilica of Saint Mary Major, or church of Santa Maria Major, is the largest Catholic Marian in Rome.  Here below is picture of Basilica of Saint Mary Major.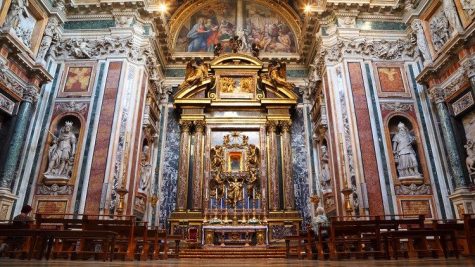 Must eats in Rome
Of course there are many excellent dishes in Rome but one of the main dishes you should try first is the rigatoni carbonara. This delightful dish is one of the beloved dishes by fellow Romans. It's a classic dish yet looks good and tasty.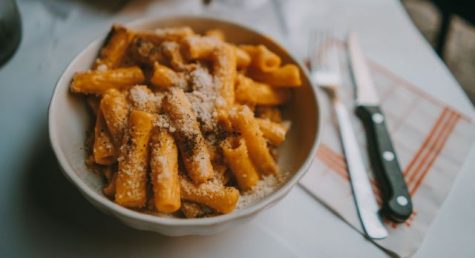 Another dish that would sure bring out the Italian in you when you are in Rome is when you try the pizza al taglio. The pizza is baked in a large rectangle and then cut into smaller squares, also marked per kilogram or 100 grams each time when its sold. Also, the word "al taglio" actually means "by the cut."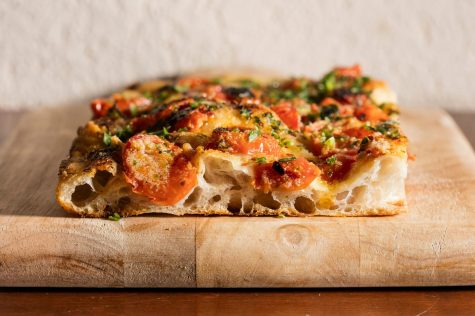 By the way, have ever heard of a dish called saltimbocca? It does sound like a great dish and sounds like a hard but delicate process to make. It starts with chicken, but then has to be wrapped with prosciutto and sage and then marinated in wine, oil, or saltwater.  Exactly how it is made also differs by the region you're in or by your own preferences.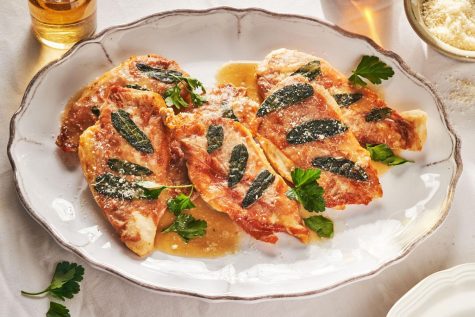 Then for your sweet tooth you would totally need to try maritozzi, which is sweet bread with cream. This will for sure be great for dessert if you ask me. Though there are still so many dishes in Rome that sound very good, I think I'd like to try these first before any other dish.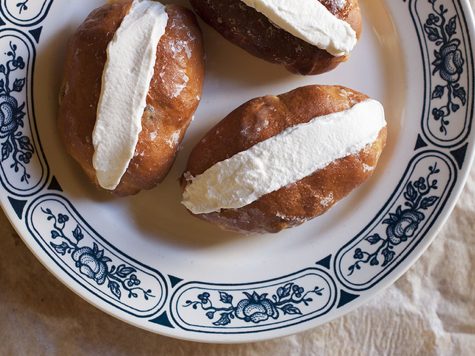 The tour has come to an end. I hope you enjoyed learning about Rome and about their historical architecture. I also hope you enjoyed learning about Rome's foods and how great their dishes look. I'll totally search for a recipe on how to make rigatoni after this.
View Comments (4)