Four places to go to for a vacation now that we can travel again
Visit Puerto Rico, Paris, and Bora Bora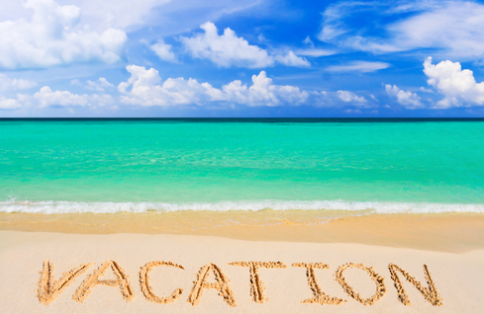 Due to quarantine and Covid-19 we all want a break of the world and find a place to relax.
I will show you four places to go for a vacation that made me go "wow" and also tell you how a vacation is relaxing and helps the body. 
It is imperative to have a fun day during covid instead of falling apart. According to Conde Nast Traveler,  "A popular travel spot throughout the pandemic for its warm weather and outdoor activities, Florida continues to trend in flight bookings this summer, as a domestic vacation that feels further flung. And those escaping to Florida outside the theme parks are also in good company: Key West, Tampa, and Fort Lauderdale are among the top flights searches for Americans based in the northeast, according to Orbitz, and Fort Meyers, Key West, Fort Walton Beach, and Sarasota are among the site's top ten searched domestic destinations for July 2021."
It's stating that Florida is the top place to go for its warmness and fun outdoor activities. A warm day on beaches enjoying the soft sand and warm water sounds perfect.  And while many people travel to Florida for to visit theme parks, there are many other things to do as well.  Across all the sources I analyzed, Florida was the top destination. 
Another place to visit is Puerto Rico. Conde Nast Traveler also reports it's the "third most-booked destination for summer 2021…Puerto Rico is a combination of history, diverse culture and heritage. Full of beautiful landscapes, warm people, fascinating attractions and intriguing cities."  I never knew Puerto Rico was a place of history and being there to take pictures and learn about what happened would be nice. There's landscapes to sit in and just breathe the air in. It's all relaxing there.
 A number of studies have shown that taking time away from the job can have physical and psychological health benefits. In the article from Alina Health, it says "People who take vacations have lower stress, less risk of heart disease, a better outlook on life, and more motivation to achieve goals."  Just like any other job, work you do you will always need a break or you'll stress the entire time. Even a small break to a big vacation is needed to regain strength and health. It also says "the New York Times reported that taking a vacation every two years compared to every six will lessen the risk of coronary heart disease or heart attacks…Feelings of calm arise from time away from work and relieve stress, which allows the body and mind to heal in ways that it couldn't if it were still under pressure." Taking a vacation or just relaxing in your home can do so much for your body and mind. This is why taking a vacation is a must. 
Landscapes, lights, food, and fresh air is what a person needs to relax and forget about the world around them and just live in the moment. According to US News & World Report, spotlighting Paris, "The magnetic City of Light draws visitors from around the globe who come to see iconic attractions like the Eiffel Tower, the Louvre and the Arc de Triomphe. But what travelers really fall in love with are the city's quaint cafes, vibrant markets, and trendy shopping districts." Paris, France. City of love. I want to visit that place, stroll around the side walks and eat food and just relax and enjoy it. 
The last place is Bora Bora. US News also says "Here, you can admire the mountains of Fiordland National Park, a UNESCO World Heritage Site, from hiking trails or a boat on Milford Sound. At night, journey to the University of Canterbury's Mount John Observatory to gaze at the starry skies. You can also indulge your inner daredevil in Queenstown, explore two of the most accessible glaciers in the world on the island's west coast or sample delicious food and wine in the Marlborough region." Bora Bora would be the best place to take a swim, look at the glaciers and have a wonderful time. 
It is clear that if you haven't had a vacation, you need to so you can have fun and let loose. Each place to visit will have different outcomes but they will all be different and special in their own way. If we really think about it, it doesn't matter where you are or where you go, it only matters what you do. Overall, you should go and visit one of these four amazing places.
View Comments(1)