Ukraine fights for independence against Russia

About 30 years ago Ukraine became an independent country when the Soviet Union, which included Russia as well, broke up.
Russia now wants to regain the power it once had, so it declared a war against Ukraine. This war has caused many people to flee Ukraine.  According to NPR, "More than 2 million Ukrainians have fled their country in the 12 days since Russia began its invasion, according to a tracker from the U.N. refugee agency. It took a single week for the number of refugees to reach 1 million, on Thursday…"  This meant families had to run away from their homes, causing the trauma of being refugees. 
Although the war recently began, the number of refugees has rapidly increased. Many citizens are seeking refuge in nearby countries, but not everyone is making it out. There have been videos circulating the internet where families are getting separated or left behind. In one instance, a little boy was seen walking alone holding onto his belongings and crying. The look on his face suggested that he no longer had anything to look back at.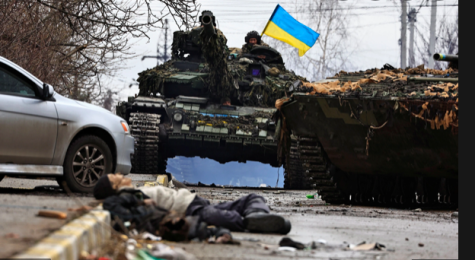 Ukrainians have been fighting for their country and will not let Russia take over its capital and rule them. They will continue to hold onto their beliefs and freedom.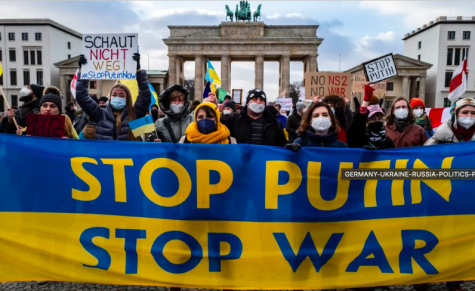 Ukraine might have a smaller army compared to Russia's, yet they are still battling and "winning." According to Vox, they say, "Though its military is far bigger than Ukraine's, Russia's apparently confounding strategic decisions and logistical setbacks, combined with the ferocity of Ukraine's resistance, have stymied its advance." Ukraine has been able to fight against Russia's large army and "strategic ideas" because they have a will to preserve their independence as well as the support of other European countries and the United States, who are supplying weapons. As Vox said, this proves that one doesn't always need the numbers to "win," but more of a team who can clearly break through the enemy.
This war has been tragic. People have been dying, losing their family, and fleeing their homes.  Some have been fighting for their lives, freedom, and country. This war must come to an end to stop this suffering. 
Leave a Comment