Introducing Angel City FC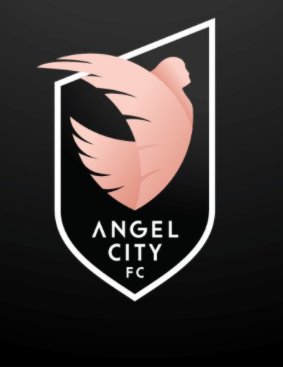 Angel City FC is a women's soccer team that was founded on July 21, 2020. The stadium they use for their home games is the same as the LAFC men's soccer team, the Banc of California Stadium. The founders include actress Natalie Portman, video game entrepreneur Julie Uhrman, and venture capital investor Kara Nortman.
Angel City compete in NWSL, the National Women's Soccer League.  The teams that have won the league the most are FC Kansas City, North Carolina Courage, and Portland Thorns FC. All three teams have won the league title two times. Hopefully Angel City can pick it up and be at the same level as them.
The main player for Angel City FC is Christen Press, who is also a two-time World Cup champion. She signed with the team in August and was the only player on the roster until they got their whole team together. Her three-year contract is worth slightly more than $700,000 making it the richest deal in NWSL history.
According to www.angelcity.com, "On the business side, Angel City is thrilled to have the incredible support of some of the greatest brands in America—brands that align with the team's commitment to making an impact on and off the field. Current partners include Crypto.com, DoorDash, Birdies, Sprouts Farmers Market, Klarna, Cedars Sinai, Yaamava Resort & Casino, Heineken® and Tecate, Jane Walker, Gatorade, Curateur, Payscale, Therabody, Core Digital Media, Ritual, Melissas, and Flying Embers."
According to onefootball.com, "Angel City Football Club opened up their inaugural season with a win before a sold out crowd of 22,000 soccer fans. Before the season started, Angel City FC traded for Los Angeles native Ali Riley who was immediately named team captain."
Leave a Comment