How and why to apply to a good school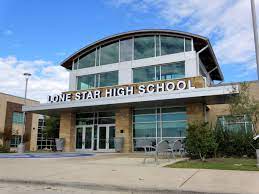 When people are deciding where to go for high school, they might also be thinking about how the school system works or how to apply. 
When applying for a high school you need to fill out an application. Here are some things you need to fill out: Name, contact information, gender, birthday, ethnicity information about your current school and other demographic information.
You should ask people who have gone to a school you are interested in for feedback about how it looks and how the staff treat the students. You can go visit the school yourself. It's important to take a tour so you can see what it's really like. You can see how teachers treat students, how clean or dirty the school is on a daily basis, and probably see things they are trying to hide from you. 
According to US News, some good things to look out for are cost, student teacher interaction, and resources they have to teach. For cost, if you are going to a private school it should be in your price range and worth your money. If you're going to a public school it's always free and if there is a public school that's to your liking you could go there.
For teacher student interaction you should see and find out how much the teachers help students, how they treat them and how supportive they are. According to Science Daily, you should be looking for a good high school because those who attend a good high school tend to complete more years, earn higher annual income and work in better jobs than those who attend a less advantaged school.
I decided to ask one of my neighbors how he found a high school he liked and how he did it. I asked my neighbor Jack. He had said he applied for more than one high school just in case he had not been accepted into the main high school he wanted to go to. He said to me that, "almost everyone I know applied to more than one high school."
In conclusion, you should always look for a good high school.             
View Comments (1)