Kali Uchis
Kali Uchis is a Colombian-American singer-songwriter. Her real name is Karly-Marina Loiza. Her music consists of genres from R&B to soul. She takes inspiration from Celia Cruz, Salma Hayek, La Lupe, Selena, Ivy Queen, and Ella Fitzgerald.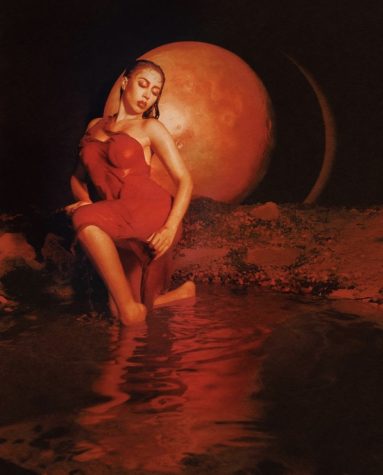 According to "The Vogue" in her early life she was interested in photography and would often skip class to go to the photo lab. Due to her skipping class and breaking the curfew her parents set, she ended up getting kicked out of her house. During this time she lived in her car and wrote songs on her keyboard and uploaded them to SoundCloud.  Some of these songs which would later appear on her debut mix tape "Drunken Babble" in 2012.
According to "Kali Uchis Wiki," in February 2015, Kali released her debut EP "Por Vida." Some songs can be heard on TikTok today like "Melting." On April 6, 2018 she released her album "Isolation" and started to become more known for her work and music. She featured many other artist in her Isolation album such as: Tyler the Creator, Bootsy Collins, and Jorja Smith. In this era she also featured in other songs from Daniel Caesar in "Get You," which got both Daniel and Kali nominated a Grammy Award for Best R&B Performance at the 60th Annual Grammy Awards.
In November of 2020 she released her album "Sin Miedo." The album consists of the music genre "Reggaeton." Her song "Telepatia" became super viral on TikTok where people would lip sing to it. The song then peaked at #25 on the "Billboard Hot 100." The whole album later became #52 on the chart of the Billboard 200.
In 2021 rumors started spreading that Kali and Don Toliver were dating after Don released a music video for his song "Drugs and Hella Melodies." He announced that they were dating less than a month later.
Kali then came out with her fourth album "Red Moon In Venus," which was released on March 3rd, 2023. The album features other artists like Omar Apollo, Don Toliver, and Summer Walker. She also had a tour for the album after Coachella. The tour began on April 25, 2023 in Austin, Texas and concluded on May 30, 2023 in Phoenix, Arizona.
Leave a Comment