New soccer season for AJCMS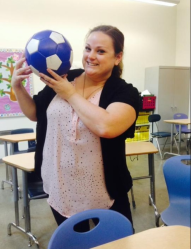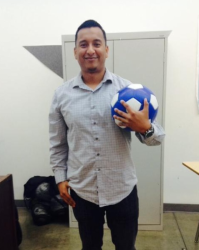 Soccer's second season at Animo Jefferson started Wednesday, January 21st.
Last season, the AJCMS varsity team won first place against, Animo James B. Taylor, Animo Western/ Wheatley Team C, and Animo Western/ Wheatley Team A. Guadalupe Contreras, captain for the varsity team, said "I feel proud because other teams requested a rematch to try to beat us."
Animo Jefferson's soccer team is going to start training for the new season. The varsity team from other schools want to take the Animo Cup, but AJCMS's varsity team is not going to let them take it. So far the coaches are using new techniques to prevent the forwards from always having the ball. Guadalupe said, "Since the other teams know how we played, they are going to be expecting the same moves, but we are going to give them the unexpected." Guadalupe said that most of the players are ready for the tournament, but what worries the team captain is that some players are not coming to practice.
Seventh grade soccer player, Claudio Gonzalez said that that he feels good about this season ,but some of the other teams play a little dirty. He said, "We have a good defense and a good goalie". However, Claudio thinks that they need to work together more.
Coach, Francisco Alvarado, thinks that they are not ready for the tournament because they still need to train more. Alvarado said that it is going as planned, but there are minimum days that are taking away training time. He believes that these minimums days won't affect the team though and they are making some new arrangements with the player's roles and practicing some new tricks.
Coach, Elizabeth Borum said, "They were successful last time and could be successful again, however there's some things that the team could work on." She thinks that it is hard when there are minimum days and when teachers have meetings because it takes away time from training. There are some new players on the team so its important they communicate with each other is what Borum thinks.
The soccer players are ready to be on the field May 20th at Henry Clay Middle School.
Leave a Comment
About the Contributors
Kevin Gomez, staff writer
My mission as a journalist for the Bulldog Bugle is to report and write stories that have rarity, proximity, and human interest for my community.