A Brief History of Graphics, Part 2
There is a certain beauty in complex pixel art. It sparks the era of time when things was simpler, a time where the first TV's were still being made better, where arcades were the norm, when an Italian plumber was in known by many people. A time when sprites reigned supreme.
Sprites were two dimensional images designed to move through a game's play field. Sprites represented a number of things, from the player, to the enemies or even any other non-static aspect of the game. Often drawn or created with good hardware, they have been made an essential facet of any computer game or software. Sprite graphics have been around just as long as video games have been.
But not so say that all the sprites looked amazing. Early sprites were small and limited in a size and color pallet and even then, most hardware limitations restricted a big chunk of ideas put into many sprite designs. But as technology evolved and so did the hardware, the sprites became more and more complex and had more though put into them.
The sprites getting better equaled to a huge boost in the arcades, this was a time when arcades were the only place to game with buddies, unless you had a Sega Genesis (AKA Sega Mega-Drive) released in Japan in 1988 and 1989 in North America or a Super Nintendo a Nintendo console released in Japan in 1990 as the Nintendo Famicon and in North America in 1991 as the latter.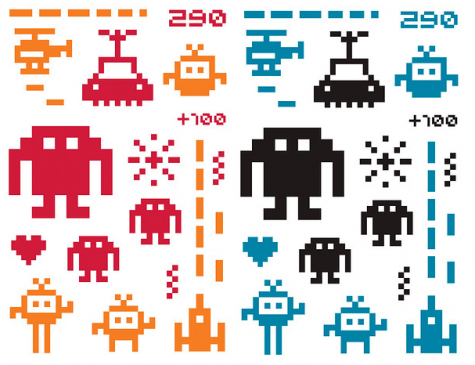 Sprites don't have to be enemies or the player as well, they can be an NPC (Non-player character) or another entity of the game, such as items or weapons in games that have them. Space Invaders is a great example of this concept, even the rounds fired from your ship are sprites.
Stuart Brown, or also known as Ahoy, is a video game connoisseur that makes various game related videos on YouTube. He said that "The history of the first video games is marvelous by its self, but with the graphics, its a whole different story now ain't it?".
Shigeru Miyamoto, Creator of many infamous games such as Mario Bros, Donkey Kong, and Kirby, stated in one of his interviews for his debut on his game "Super Smash Brother Melee" for the Nintendo GameCube, "We were thinking of making the game to have an 8-bit style, or with pixel art, and to bring back the sprites used in the previous games"
Today, not many games are made with an 8-bit style or with a pixel art design, most games use 3D models and not use sprites the way they were used before in games, but their are a few that stand out.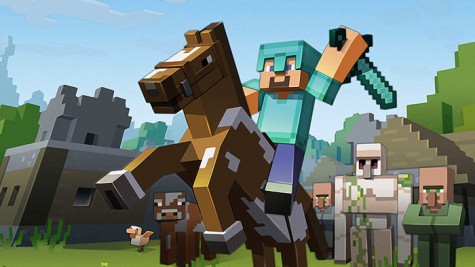 Minecraft, a game made with 3D pixel art and has an 8-bit style, is essentially a game with legos.
The creator, Notch, or Markus Persson, stated "I chose this style of an interface and world to bring back memories of the past, I never really liked the new systems 3D, but I did want to bring nostalgia"
Minecraft does bring sprites back into the mix, but only uses them as entities.
So, sprite or no sprites, games are fun, and they were one of the first building blocks that made games the way they are today.