The LAPD Cadets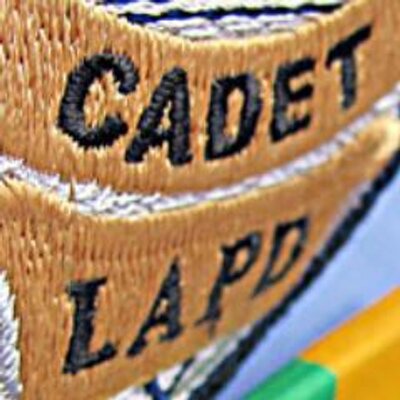 Hang on for a minute...we're trying to find some more stories you might like.
There are many students that join the LAPD Cadet program for many reasons at their local police departments.
The Cadet Program is in any Police Department. To become a cadet you're suppose to go through a process. First you sign up at your local police station. Attend meetings on Wednesdays, then go through the academy, and finally graduate and become a Cadet.
People who are 13 to 18 years old can join this program. If you want to graduate from the academy and become a Cadet you have to be committed to the program.
Recent cadet, Hannah Gonzalez, "I had to give up softball because I wasn't able to go to some of my games that were on Saturdays and I had the academy on Saturdays too, so I had to decide whether it was going to be, softball or cadets and I chose cadets," Hannah said. "The program taught me to respect the people around me and it made me feel more confident and inspired me to workout more besides the Tuesdays meetings," Hannah said.
Formal cadet, Christopher Gomez, "The cadet program helps me by acknowledging what's right and what's wrong," said Christopher. "In the beginning it was hard because it was military training, screaming one inch from your face, and team punishments," he said.
Many of the students joined to just do something during their free time. Raquel Quevedo, a cadet from class 6/14, said she joined because she wanted to kill time.
The cadet program impacts people in daily aspects because it makes them more responsible, committed, and gives them a good path to follow.
If you want to learn more about the program click on the link below.
Website:  http://www.lapdcadets.com/