Yo! 1…2…3 teens get sporty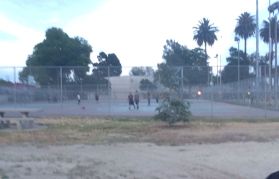 Teens have been involved in many different sports, either to keep them in shape or to lead them to success and they have many people that inspire them to be active.
Pedro Santos, eighth grade student at Animo Jefferson Middle School is a skater. He likes to skate because it makes him work a lot and when he is able to land a new trick it makes him feel good and proud. He spends about three to four hours skating everyday. He said, "I've been skating for four and a half months and the best part about skating is that you are able to meet new people and for me it's a unique sport."
Victor Rodriguez, tenth grader at Animo Ralph Bunche High School likes to skate because he thinks it's fun to do and loves to do it. It also helps him forget problems that he is having. He said, "When I am able to I spend about thirty minutes skating after school by myself trying to learn new tricks." He thinks that the best part of skating for him is that he is able to test his capacity level and see whether or not if he's a quitter. He said, "I also like skating because it gets me relaxed and I don't have to worry about problems I've had throughout the day." He has been skating for a year now.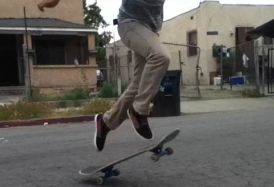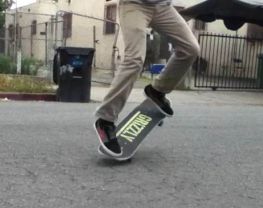 Hannah Gonzalez, eighth grade student at Animo Jefferson plays softball because she believes it's better to be playing than just staying at home doing nothing and she plays whenever she has time. She said, "While playing softball I'm also able to work out by running and that helps to keep me fit." Hannah has been playing softball now for two years and about to make three years playing.

Rene Cruz, eighth grader at Dr. Julian Nava Middle School plays soccer to challenge himself and clear his mind of things, he likes to pass time focused on his soccer skills and learn from it. "I'm in a soccer team called "L.A Warriors" and hope to someday be a professional soccer player," Rene said. He gets inspired by famous soccer players like Cristiano Ronaldo and Wayne Rooney. Those players are his idols because he has seen that they train so hard and they are so dedicated to their games, in the way they play he can tell that they put in all their effort they have. He looks up to them and gets inspired with their techniques. He said, "All my years playing soccer, I've really enjoyed it and one thing I learned was that, to mainly never give up and try your best because you're not going to win every game so head up."
Kevin Hernandez, eighth grader at Carver Middle School started liking soccer when he was a little kid. He looked up to his dad when he saw him playing soccer and tried it, he really loved that sport and continued playing it. "Soccer is my life because I like the excitement of winning the games and the feelings I get when I know I put in my best effort with my team," said Kevin. He is in a soccer team which he goes to practice three days a week and prepares for when his coach sends his team out to play against other teams. "My inspirations are my dad, Lionel Messi, Thiago Silva, David Luiz, Héctor Herrera, Gareth Bale, and many other people because they have showed me that when you put in effort on something it can be done," Kevin said. He believes that to play a game all you need is to try your best and most importantly to win the game with dignity.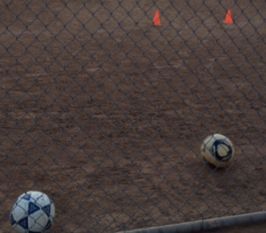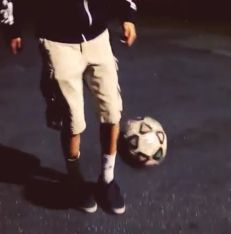 Hazel Ortiz, ninth grader at Animo Jackie Robinson High School likes to play basketball because she likes to watch the games. She admires Kobe Bryant because of all the hard work he has put in for Los Angeles Lakers. She always played with her cousin and then started learning from him. "I enjoy basketball because I think it's a sport where you could gain a lot of skills and it's also a good exercise for people's body," said Hazel. Her favorite sport is basketball and she thinks that the skills for it can actually benefit people for games against others. She said, "One thing I won't forget is to practice and never give up!"
Luis Perez, ninth grader at Alliance Patti & Peter Neuwirth Academy, said his passion is basketball. He has played basketball since he was a little kid and enjoyed it a lot that he hasn't stop playing. He likes basketball because that sport takes physical skills and he has so much fun when he is concentrated on a game and takes everything else off his mind. "I play basketball at my school and at the park, the thing that gets me into it is when the points are the same on both teams that anyone can score at a fast pace that it makes the game more and more interesting," said Luis. He hopes to someday be like the famous basketball player like Michael Jordan because he is considered a good player with special skills and techniques. "All I do and I suggest for others that play basketball to do too is, practice a lot and work on your weaknesses in order to show growth on the skills you have," Luis said.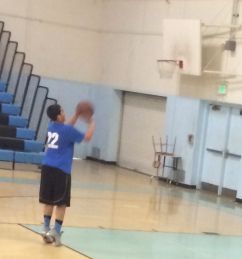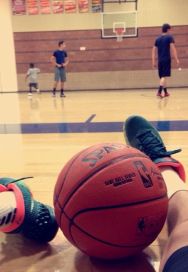 Gabriel Vilchez, ninth grader at Animo Ralph Bunche High School plays football because it's a sport that involves team work to get to victory. His dad plays football and has inspired him to continue playing. "I like working out and testing out my strategies I have for when it comes to playing a game," Gabriel said. He takes his football to a lot of places but mostly the park where he can play with his family or even friends. Gabriel said, "If you play football or any other sport don't ever give up, keep trying your best and work your but off because that's the only way to get better at something."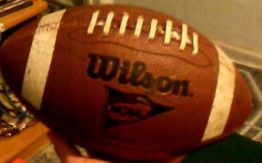 Alma Gonzalez, ninth grader at Animo Ralph Bunche High School started her running years because she wanted to be a healthy person and continued running to complete her third year for Students Run LA (SRLA). "One thing I like about running is that I am able to know about new places, meet new people, and learn more about my teammates," said Alma. She gets to spend time with her friends and thinks that running is something that any person could do if they work hard and always try their best. The mother of Alma inspired her to start running and that she could get into and try something new. Alma said, "All runners have to never give up because everyone can be successful in life. They should ignore all the people that are telling them negative comments and to always believe in their selves by keeping a positive mind."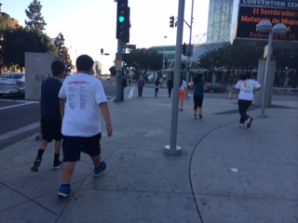 There are many teen athletes that are into various types of sports and it has turned into their hobby.
Leave a Comment
About the Contributors
Jennifer Guzman, Co-Managing Editor
My mission as a journalist for the Bulldog Bugle is to put in my full effort to report and write stories that will impact our community and interest many...
Alexis Rodriguez, sports editor
My mission as a journalist for the Bulldog Bugle is to report and write stories that have timeliness and will have an impact on the school.  I will make...