Time flies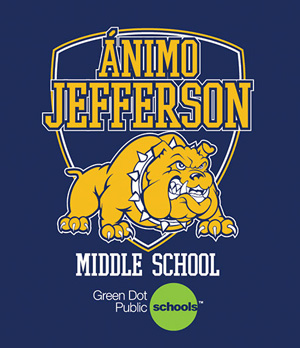 Hang on for a minute...we're trying to find some more stories you might like.
Three years ago, when we were all munchkins, we came to Animo Jefferson to start off middle school. Those three years have passed by really quickly and we have plenty to say about it.
Anna Barerra, an eighth grade student, was asked what did she feel on her first day of school and she responded,"I was completely lost, and i thought it was a good school."
She was also asked about how she has changed over the three years and answered,"I got taller got more mature and started to make an effort to try my best." This is how Anna reflects on her 3rd year of middle school.
Teresa Argueta, an English teacher at Animo, came on the same time that the eighth graders started 6th grade. Argueta was also asked about how she felt on the first day and she answered,""I was nervous excited and anxious to meet all of the students". She was also asked about how she feels about the eighth graders leaving and she responded,"I feel sad that they are leaving,but  proud of how much they have grown. I hope they don't digress but rather move forward."
Marisol Uriostegui, an eighth grader, says that she was was scared and nervous about her first day because she didn't know how being in middle school would be like, but now she's confident. Marisol says, "I would miss everybody." when asked about who she will miss after leaving middle school. "Something I will never forget are all the support and friendships that I was able to find during these 3 years." She feels that the teachers here have done a good job to get her ready to graduate and prepared to go to high school.
All of us have had our ups and downs throughout these last 3 years, and it's up to us to see where our stories lead.

Xochitl Pineda, staff writer
My mission as a journalist for the Bulldog Bugle is to report and write stories that have impact, proximity, and rarity, and will write stories that will...