The MLS season has kicked off for LAFC and Galaxy
How are both of LA's Soccer teams doing
LAFC FIRST GAME!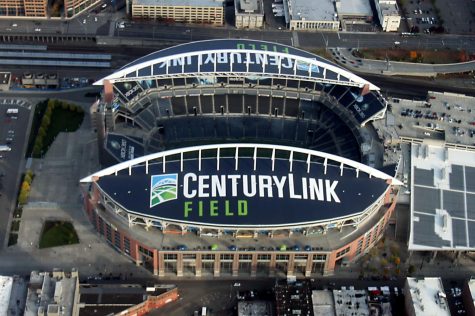 The 2018 MLS season has kicked off for LAFC and LA Galaxy. The first game of the Western Conference for LAFC and LA GALAXY was on March 4, 2018 on a Sunday. LAFC played Seattle Sounder FC in CenturyLink Field, which is located in Seattle, Washington. LAFC won 1-0 against Seattle Sounder FC because Diego Rossi scored at the 11th minute with the assist of Carlos Vela and since Diego Rossi.
LA GALAXY FIRST GAME OF THE SEASON !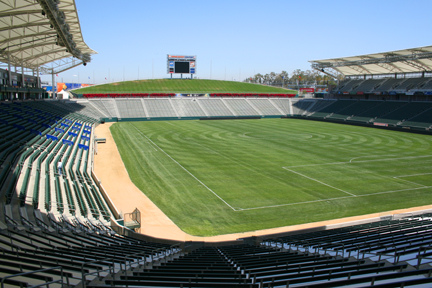 Later that day LA Galaxy played Portland Timbers in StubHub Center which is located in Carson, California. LA Galaxy Won the Game 2-1 . The first goal was in the 32nd minute by Ola Kamara with an assist  from Rolf Feltscher. Then Romain Alessandrini scored at the 34th minute. Later Portland strikes back by scoring a goal in the 66th minute by Sebastián Blanco with an assist from Fanendo Adi.
LAFC NEXT GAME !
The next game for LAFC was on March 3,saturday. LAFC plays Real Salt Lake in Rio Tinto Stadium which is located in Sandy, Utah. LAFC won and the score was 5-1. The first go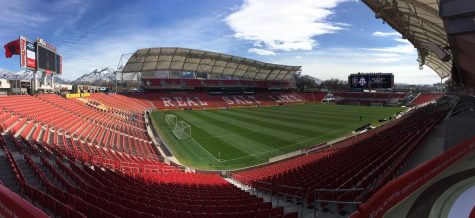 al was from Real Salt Lake and Joao Plata scored. The next goals were from LAFC. The first goal from LAFC was in the 30th minute which was from Diego Rossi with the assist from Marco Ureña. The next goal was on the 33rd minute and  it was from Latif Blessing with the assist from Steven Beitashour. The next goal was on the 47th minute. It was from Benny Feilhaber with an assist from Steven Beitashour. The next goal was in the 81th minute and it was from Diego Rossi with an assist from Carlos Vela. The last goal was on the 86th minute. It was from Carlos Vela with an assist from Diego Rossi.
LA GALAXY 2ND GAME !!!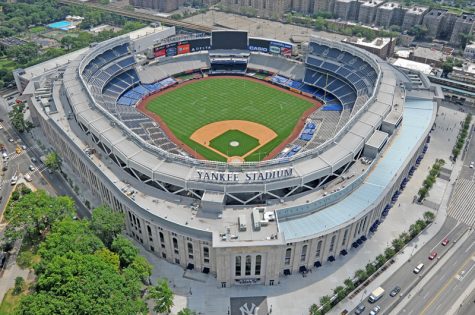 For LA Galaxy they were going to take on New York City FC in Yankee Stadium in New York. LA Galaxy lost to New York City FC by the score of 2-1. The first goal was from New York City FC. It was in the 22nd minute and scored by Anton Tinnerholm. 11 minutes later New York City FC would strike again by scoring in the 33rd minute the goal was made from David Villa. LA Galaxy would score in the 60th minute. Jonathan dos Santos scored the goal sadly LA Galaxy still loss and is now 1-1-0 for the season LAFC record right now is 2-0-0.
WHATS NEXT
LAFC next game is on March 31, on Saturday. They are going to take on LA Galaxy in StubHub Center at 12:00 pm (pacific time). Which is located in Carson, California. On March the 24 at 7:00 pm (pacific time) LA Galaxy is going to take on Vancouver Whitecaps FC. In BC place which is located in Vancouver, Canada.
WHO ARE FANS GOING TO ROOT FOR? LAFC OR LA GALAXY?
Emilson Tejas Torres, a 8th grade student at AJCMS, will go for LAFC instead of LA Galaxy. His favorite player is Carlos Vela because he is Mexican and good at soccer. He said," Carlos Vela is a beast." He likes LA Galaxy but he feels like LAFC will be better.
Javier Alvarado, a teacher at Animo Jefferson Charter Middle School, was nice enough to answer some questions:
Anthony: "How do you think LAFC season is going?"
Alvarado: " It's going good for a random new team in the league." 
Anthony:  "How are the Galaxy going to do?"
Alvarado:  The "Galaxy are not doing great but they are not the bad either I say they are an average team"
Anthony: " Which team do you like more and why?"
Alvarado:  "Galaxy been here in Los Angeles for a long time but LAFC has one of my favorite players in Carlos Vela. I know that he a big player in the MLS but he not a Messi or a Ronaldo in the world.  I am going to go for LAFC just because they got one of my favorite players in Carlos Vela, but that does not mean that I don't support LA Galaxy I will keep supporting both LA Soccers teams. I also pick LAFC because they are more closer than LA Galaxy."
Anthony:  "Does LAFC and LA Galaxy have a chance in winning a championship " 
Alvarado:  "They both have a chance because they both have two players that are really good.  For LAFC they have Diegio Rossi and Carlos Vela and LA Galaxy have Giovani dos Santos and Zlatan Ibrahimovic. So both teams really do have a good chance and I think you need that for a league like the MLS.  You need to have a good player and a backup player."