Summer Break
Hang on for a minute...we're trying to find some more stories you might like.
     Summer break is coming in a few weeks, and students are excited. Summer Break will be from June to July for Animo Jefferson students that will still be attending this school the next  school year. Their summer vacation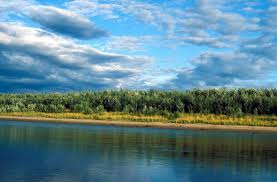 will be two months long. Students at Animo Jefferson are really looking forward to vacation.
     Some students will stay home and spend time with their family, while other students will go to different places. Joe Alcazar, 14, said "During the summer, I'm going to go to a college camp over the summer." Joe will also go to Knott's Berry Farm with his family. In addition to this, he will go to Florida.   
     Emerson Flores, eighth grader, said "I really want to go to Las Vegas because it's the funnest place to go"
     Jorge Martinez, eighth grader, said,  ""I'm going to spend time with family and friends." Something Jorge will do over the break is relax and get some rest.
     Well, now that you've heard from some students, and if you still don't know what to do over the break, you can either do the same as them or, you can choose what to do by yourself. You can do things you really like to do. You can do your favorite hobbies. If you still don't know what to do, you can maybe visit a museum that's near you, or you can go to a beach of your choice. Here are some beaches you can visit that are near Los Angeles:
Santa Monica beach

Venice Beach

Cabrillo Beach
Some things you can do over the break:
Take a bike ride

Spent time with friends

Visit a zoo

Go to a lake
These are a few things you out of like a million things. Just try to not get bored and waste the entire summer doing NOTHING.