Thirteen SRLA students run their first marathon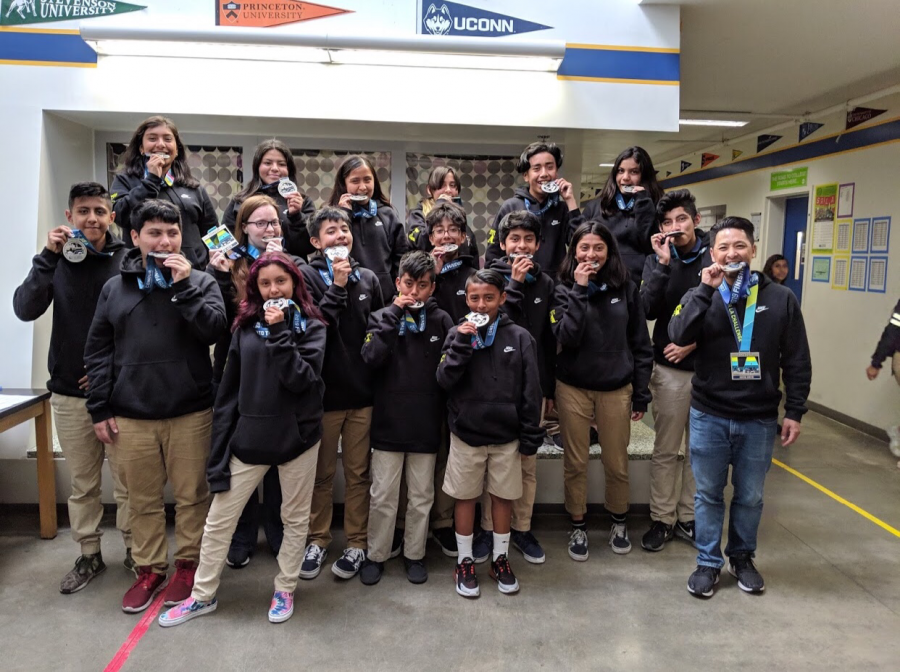 Thirteen Animo Jefferson students ran their first marathon on Sunday, March 24. They trained hard all season for seven months for this day. It was a big accomplishment for all of the students and the teachers who ran it as well. Despite the pain and tears that were shed, they persevered and all made it to the finish line tired, happy and full with pride. They received a medal and a Marathon Finisher hoodie.
SRLA is a non-profit organization that stands for Students Run Los Angeles. Schools around L.A. have this and they train students mentally and physically to run the Los Angeles Marathon. They train for seven months, and also run other races before the marathon. The marathon is 26.2 miles, starting at Dodger Stadium and ending at Santa Monica beach. Students from seventh to twelfth grade can join.
The thirteen first time marathoners feel accomplished and happy to have run it. They never thought they would do something like this in their lives. Jessica Lopez, an eighth grader, who ran her first marathon said, "I felt very proud of myself for accomplishing something I really wanted to do and something my mom wasn't able to do."
The six seventh graders in the SRLA team are all happy to have had this opportunity. They never thought in sixth grade they would do this.
Andrew Ayala, one of the seventh graders in SRLA, said, " Not many students have a chance to do this, so I'm really grateful for this opportunity."
Kimberly Rivera, a seventh grader who ran her first marathon said,  "Accomplishing this is such a big thing for me, and I'm very proud of myself for doing this."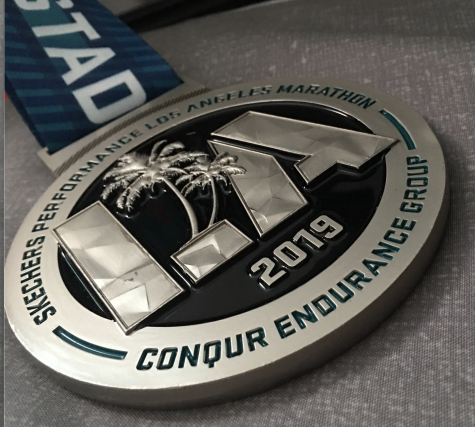 Many students continue running in high school and run multiple marathons. Some Animo Jefferson  students plan on continuing with SRLA in eighth grade or in high school.
Andrew said, "Of course I will continue doing SRLA in eighth grade. I really enjoy it, and I wouldn't stop."
Kimberly said, "I am going to do SRLA again in eighth grade, and I'm excited for the new upcoming season."
Jessica said, "I'm still deciding in which school I should go to, but yes both of my options do have SRLA in them and I would continue it not just to keep exercising but because i like it."
SRLA is a great way for students to stay fit and to get out more. It challenges students both mentally and physically. Despite all the practices and pain you go through, in the end it's all worth it and you feel good about yourself. It's a lifestyle for many students around L.A. doing this and a great experience.
Andrew said, "I just don't do it to stay healthy, I do it because I enjoy it and it's my hobby."