SRLA prepares students to be physically and mentally ready for a marathon
SRLA is actually tougher than it seems, but it can have many benefits.
SRLA members train heavily to be physically ready for a marathon.
Student Jocelyn Echeverria says that they do train quite often, about three times a week, but it all depends on when the coaches have time.
"Everyone [trains] about one to two hours but it depends on how your pace is going and how long we're running and on Saturdays it takes even longer because we're running even more miles than on weekdays."
SRLA has improved Jocelyn's health.               
"It has definitely improved my health. I've lost a lot of weight and I feel so much healthier and so much better about my body than I used to."
Along with Thomas Lo, SRLA coach Mackenzie Anderson supports struggling students during practices.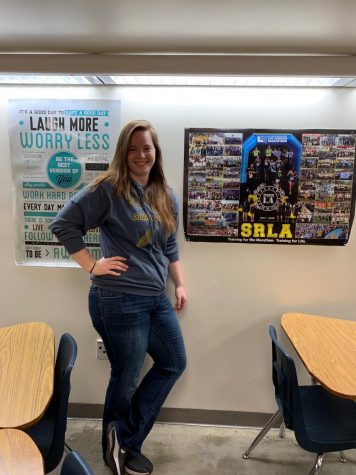 "Mr Lo. and I try to be very encouraging during practice because we know it's physically and emotionally draining. But when we see there is a student struggling one of us will reach out whoever might have a good relationship because maybe they have them as a teacher as well."
Anderson's passion for SRLA stems from playing sports her whole life, but she wanted the full experience as a coach.
" I coached 7th 8th and 9th grade girls and I really enjoyed coaching. I played sports my whole life and so when we came to Jefferson ARC had some after school programs with soccer and Basketball, but I really wanted a true coaching experience where I invested time, energy and emotions. When Mr. Lo said hey i have a position open I need some help with SRLA it I jumped on the opportunity."
Another SRLA member, Andrew Ayala, knows the importance of practicing.
" It's important to train for a half marathon because it builds up your strength to be able to run without being discouraged," said Ayala.
Ayala said that you have to believe you can make it in order to not be discouraged.
The advice Ayala wishes someone had given him when he was a beginner is:
"Breath very slowly, don't waste all your energy, keep a pace."