Facing the loss of your loved ones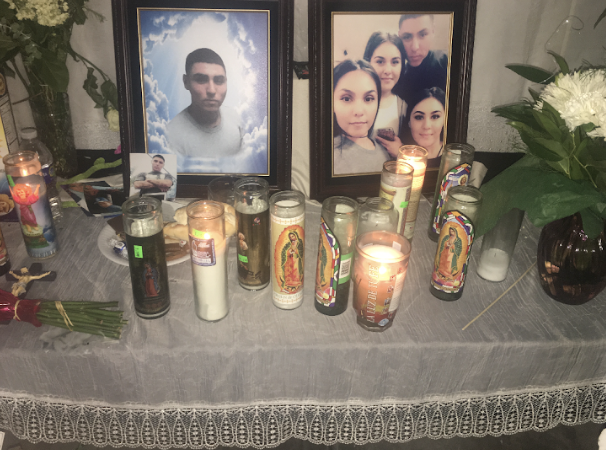 Losing someone is not always easy, especially when they have had a significant impact on your life. Animo Jefferson students Melany Fernandez and Melvin Castrejon share something in common with teacher Aisha Nash: they have all lost someone very close to them this past year.
Fernandez's last living uncle, Jerry Castro, was recently shot on December 20, 2018. He was the last son remaining from her all her grandmother's kids. In total there are three girls and two boys and both boys have passed away.
Fernandez said, "It also affects my grandma because she already lost her first son so she's gone through the whole process, but now it's like she has to see it again and lose her other son."
Fernandez's family had previously also suffered the death of one of their other uncles.
"I grieved with my family. My grandma was at the hospital because she fainted, but when I got home from school, she finally came and we just grieved together," said Fernandez.
The family had ten days of prayer, which is a Latino tradition when someone dies. For ten days straight the whole family will gather together and pray for the passing of their loved ones. Sometimes the friends of the family cook for others who come to support and pray.
Nash lost one of her cousins, Michael D. Johnson, thirteen years ago. He was very athletic and had a very bright future ahead of him.
Nash said, "He got a full scholarship to a community college to play baseball and the night before his first practice this guy had gone out drinking and had a really big fight with his wife and he hit him and killed both of them, so the driver and my cousin both died in a wreck."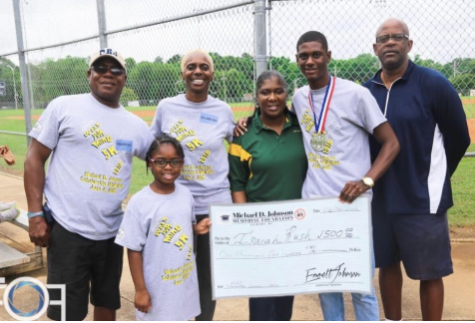 Johnson was only seventeen years old when he passed away. He was said to always be joyful, athletic, and friendly. He was very known in his town and was very close to Nash.
"Maybe a year after, we decided to start a college fund for him, so since he couldn't go to college my family and I decided to try to use his story to help other kids and then we started a college fund called The Michael D. Johnson College Fund," said Nash.
Every year around June, the whole community in downtown Jackson, Mississippi, Nash's hometown, gathers together and runs a 5K to help kids in Johnson's old high school get scholarships. Nash's family organizes most of it and participates in the 5K every year.
Melvin Castrejon lost a close family friend recently, and even went to his funeral. Castrejon always talked about him in a positive way and was thankful to have him in his life. Castrejon and him were so close that Castrejon even considers him like an uncle.
Castrejon said, "It was hard to lose a close family friend, and yeah it took a long time for me to heal, but my friends and family made it a lot easier to process."