Lin Manuel Miranda's Hamilton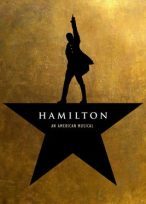 Hamilton is a musical made by Lin Manuel Miranda that is about one of our founding fathers,  Alexander Hamilton (Lin Manuel Miranda). In Hamilton, it talks about Alexander Hamilton when he was younger and how he rose to be who we know him as, along with people he knew and helped. This musical starts from the beginning of Alexander Hamilton's to the end at his death. In all, there are 46 songs abut actual events that happened during the time Alexander Hamilton lived. Alexander Hamilton was an orphan who worked hard to get to New York City to have a new start and rise to the top.

As a fan of history, I was wondering how this musical was going to be about that topic, but I decided to listen since I started to wonder who Alexander Hamilton was. I was not expecting much, but when I heard the first song called "Alexander Hamilton," I was amazed. I could not believe how the beat of the music would go along with the emotions and words being sung. I started to search up historical facts because I could not believe what I heard was actual history. I discovered that it was and I got so interested in the musical that I kept listening to the next songs. I fell in love with the musical so quickly that I would listen to Hamilton everyday. It was amazing to figure out so much about the past. The director Alex Lacamoire directed the whole play and Lin Manuel Miranda wrote every song and created the music. 

Lin Manuel Miranda knew he was going to have to work hard if he wanted Hamilton to be successful. People would expect a lot from his first musical.  Miranda also created the song "Your Welcome" and the other songs of the movie Moana along with writing the musical "In the Heights."
The 2004 biography "Alexander Hamilton" book inspired Miranda to write this musical after reading it. The book by Ron Chernow was based on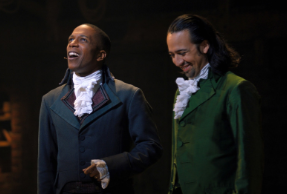 Alexander Hamilton's life in both 3rd and 1st person point of view. "Hamilton" was based on Alexander's life and important people around him too. The musical was made to talk about what was going on in the time of Alexander Hamilton's life. There are songs that talk about Alexander Hamilton being in war and what he did after. In the songs, Alexander Hamilton is a man trying to get his way to the top no matter what it takes, even when he's a married man and has kids. His wife doesn't like it when he has to go fight in war, but he keeps on going. He doesn't stop no matter what, even if the challenges get harder. He keeps on writing and does his best to do what he can.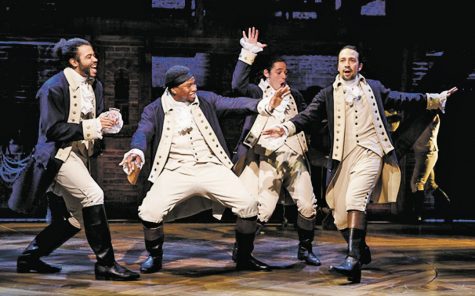 This musical also has great secondary characters such as Aaron Burr (Leslie Odom Jr.) who is his friend and also his enemy, friend John Laurens (Anthony Ramos), friend Marquis De Lafayette (Davidd Diggs), friend Hercules Mulligan (Okieriete "Oak" Onaodowan) and more. These characters helped Alexander along his journey or they caused problems in his journey too, but they helped shape Alexander and caused him to do certain things or learn a lesson.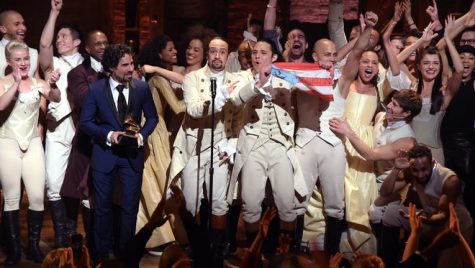 The casting for every character in Hamilton was perfect because they are all wonderful singers even and when some don't have much background in that, they did amazing. I couldn't believe that Miranda decided to play Alexander Hamilton himself. Like he sings great too, but to play a character in something he personally created is amazing. Alexander Hamilton needed a persuasive, kind, confident voice and that's what we got.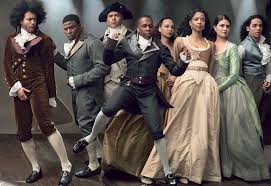 There are so many songs that are wonderful, for example the song "Non-Stop" where it's about Alexander Hamilton and Aaron Burr becoming lawyers after the war and Alexander keeps on talking and writing. The music gets louder depending on the emotions and what they are singing. The music gets louder when Alexander Hamilton asks Burr for help and asks him why he won't help him. Then the music becomes a gentle, smooth tone when it comes to Alexander and Angelica, then Alexander with his wife Eliza. The music starts to rise after they sing who wrote how many federalist papers between the three men. Another song that is good is "Who Lives, Who Dies, Who Tells Your Story" is about what happens after Alexander Hamilton dies. What he did and what his wife Eliza Schuyler does after his death. The music throughout the whole song is beautifully lovely, emotional, smooth, and peaceful. Every single song is about something that happened in the past. In "Yorktown( The World Turned Upside Down)" is a song about the war between The Colonies and the British and how it ends. The song "Guns and Ships" is about Lafayette bringing guns and ships to help the colonies to fight the British. They need Hamilton to help them.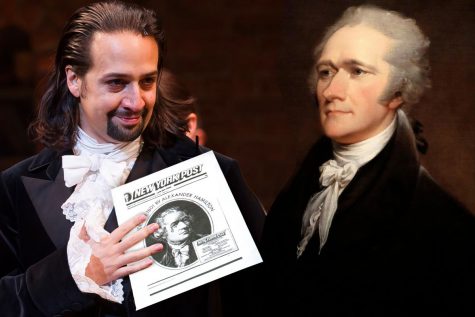 Overall, Hamilton is a wonderful, historical, upbeat musical with amazing rhythm and great instrumental music that is perfect to listen at any time of the year. I look forward to hearing Hamilton music soon and singing along. I can not wait to watch the play on Disney Plus when I have the chance to pay for the account. I recommend this to people who love history, awesome upbeat music, our founding father Alexander Hamilton, who are curious about the past, drama, are curious how people rise from the bottom to the top, and who are or over 13 years old.