Guillermo Del Toro's wonderful animated series (Troll Hunters) brings attention to the true meaning of friendship, loyalty, and courage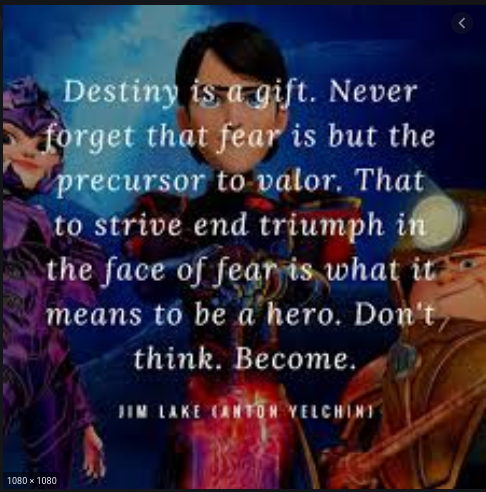 Arcadia Oaks is a very peaceful place where nothing much ever happens as far as people know. One day Jim Lake Jr. (Anton Yelchin) and his best friend Toby Domzalski (Charlie Saxton) are late for school and decide to take a canal to get there faster. On their way to school a mysterious amulet calls to Jim but his friend thinks he is crazy and delusional. What they both don't know is that the adventure they have always wanted as kids would be coming their way very soon. Jim eventually becomes the first human troll hunter which makes him incredibly special. He protects both the troll and human world when it's in danger. His best friend of all time stands by his side and watches him become a great leader and warrior.
Anton Yelchin and Charlie Saxton did an amazing job expressing many moods and feelings throughout all three parts of the series. They made everything seem and hear so real that I could imagine myself being there with them at that exact moment. The screams, yelling, laughing, deep voices and high pitched sounds were so unique and could only be found in this exact show. Both went beyond their potential an expressed all they had within them.
Overall, Troll Hunters is a very unique and wonderful animated series. I have watched it over ten times in the past five months during quarantine and haven't gotten bored of it yet. If I could watch any show for the rest of my life it would definitely be this one. After you watch one episode you will not want to stop at all. At the end of a episode it gives you a cliffhanger that will be shown in the next episode. It is addicting but worth it at the end of the day.
It includes many emotions and characteristics that you would not see in many other kid or teenage shows. In other cartoons you would mostly see one main character at school being a goofball but not encountering trolls and wizards and having to make so many difficult decisions at 15 and 16 years old. Cartoons will mostly focus on one character and only their point of view the entire show, but Troll Hunters shows you much more than that. The expressions and moods in the show will burst out of it and make you feel the same way characters did in a good way.
Troll Hunters will show you what it means to be a true friend even in the roughest, craziest, and most epic of times. Even though the amulet only picked Jim to protect both human and troll worlds, he doesn't just take the name ''Troll Hunter'' and all the credit for himself. He prefers the name ''Troll Hunters'' for him and his most trusted friends that have stood by his side.  Friendship was very important to Jim because he loved those people most closest to him and would never let anything happen to them no matter what.
To me this show brought the happiness and tears out of me in a good way that I enjoyed. I learned to never take things for granted and that you never know what is happening to a person until you actually speak and get to know them. Troll Hunters shows us that it is okay to take risks sometimes if you think it will be the right thing to do. It's also okay to be selfish sometimes and to focus on yourself before other people.
This fun series also teaches us to never judge a book by it's cover because every troll in troll market (where the trolls lived) believed Jim could never achieve anything because he was human and weak. By the end they were totally wrong about him. He accomplished many impossible things they never could and made many people proud. So my advice to you would be to always get to know a person better before judging them.
If you are looking for a show with suspense that is full of courage and friendship I would totally recommend this wonderful and awesome animated series. This series leads us to two more shows called Three Below and Wizards which will completely blow your mind and will leave you asking for more every single time. If you really look deeply into the words characters say you might learn a thing or two about life and the universe.