How muscle cars came to be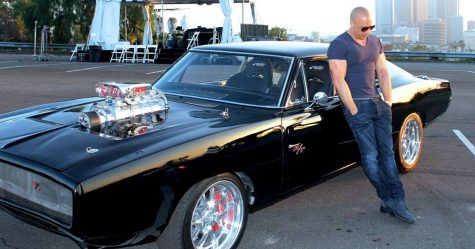 In the Fast and Furious saga one of the main types of cars used is muscle cars. The lead character of the many movies is Dominic Toretto, who is played by Vin Diesel, and his signature vehicle (in the movies) is the 1970 Dodge Charger R/T.  Although it isn't the car he uses in all the movies, he does use other muscle cars such as 1970 Chevrolet Chevelle SS, 1970 Plymouth Road Runner, 2009 Dodge Challenger SRT-8, 1968 Dodge Charger Hellacious, plus more that aren't used as much. All of these cars used by him are muscle cars and these movies are a big hit so obviously if these cars are used in a very popular series then more people will want to buy cars like this.  
Dodge greatly increased sales during the span of the Fast and Furious series, as of 2010-2015. According to www.latimes.com "Kuniskis said the company expected to sell a couple of thousand of the Challenger and Charger Hellcats. Instead, they had standing orders for 9,000 when they asked their dealerships to stop taking them." With the release of the very successful Furious 7, Dodge had gotten thousands of orders because people liked them as shown in the movie as powerful, trustworthy, and made people feel like they were successful with having a Dodge.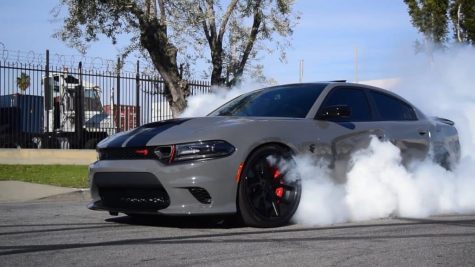 The Dodge Charger SRT Hellcat Redeye is the most powerful Charger that you can buy (without adding more upgrades) and it only takes 3.4-seconds to go from 0–60 mph, the same speed as a cheetah, and as well as a 10.8-second quarter mile time. It costs $80,000, which is the price of two and almost a third 2021 Silverado, assuming you get the cheapest one. Why does this matter? Because it is a very popular muscle car and you should know why muscle cars exist in the first place.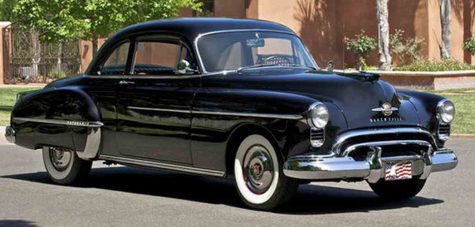 The Rocket 88 is supposedly the first muscle car of its kind. The first American muscle car debuted in 1949, with Oldsmobile offering the Rocket 88. This muscle car featured a lightweight body built from the Oldsmobile 76 and a high-compression overhead valve V8. Though the first muscle car came out in 1949, its origins started much further in the past, tracing back to the 1920s.  
Muscle cars are a true blessing and are very popular as well as young. Next time you see a muscle car consider what it took to exist. 
View Comments (8)