California water drought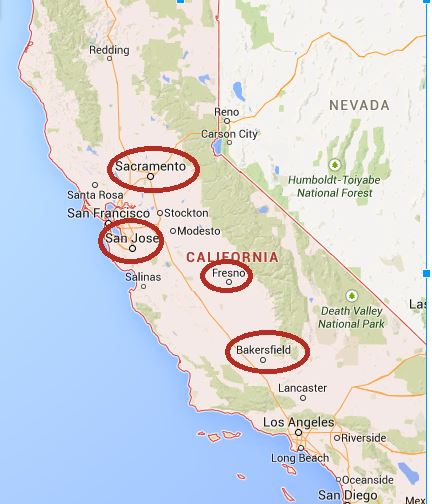 Hang on for a minute...we're trying to find some more stories you might like.
Although there is a drought, many people in Los Angeles and other places in California take water for granted.
"There has been a water drought for a long time now, currently five years." says Joshua Medrano, a science teacher at Animo Jefferson Middle school. The places most affected by it are Sacramento, San Jose, Fresno, and Bakersfield.
Jacqueline Alamilla, another science teacher said that if the water gets too low then it can be recharged with rainwater.
Alamilla also said "If the water gets too low then Governor Jerry Brown will limit the water as much as twenty five percent."
Alamilla also said that prices in fruits and vegetables will increase and may be removed from market.
Stephanie Salinas, a student at Animo Jefferson said that she wastes a lot of water while taking a shower. Stephanie also said that she thinks that this is a big problem because if California residents don't have water then there will be a lack of many things.
The UCLA Sustainability Committee claims that forms of saving water are using a broom rather than a hose when washing a driveway, turning off water when brushing teeth, and reducing the length of a shower by four minutes. By doing these things, you will learn to conserve water and reducing the water bill.