Cheer: teacher point of view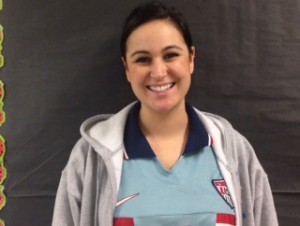 Lora Walters And Teresa Vorgias are two of the three cheer coaches at Animo Jefferson Charter Middle School.
Walters said, "School comes first, the cheerleaders always tell us when they will be going to guided study".  She said school is very important in order for the cheerleaders to stay in the squad. Vorgias said, " We have the cheer leaders inform us before hand that they are going to math guided study."
Vorgias wanted to be a cheerleader coach because she was a dance teacher for thirteen years. Walters wanted to be a cheer coach because we don't have physical education at school.
View Comments (1)