Wonder is a great book to read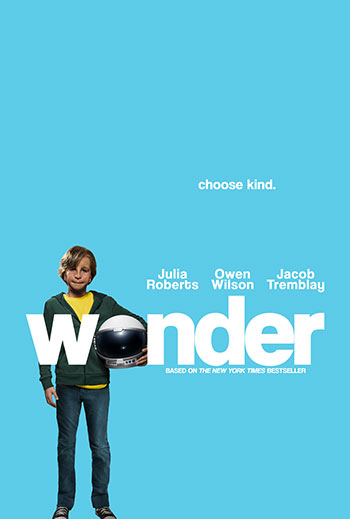 The book Wonder is a really great book to read.  This book is about a 10-year-old kid named August Pullman that was born with a weird face. August had a total of twenty-seven surgeries from the day he was born. Because of this, he was home schooled by his mom up until fourth grade. For fifth grade, August, also known as Auggie in the book, is going to school for the first time in his life. At first, Auggie is nervous since it's his first time. The first day of school goes not so bad, but the one thing that is causing trouble for him is the fact that everyone at school looks and treats him like a different person just by the way his face looks.
Overall I think this book is a really good book that anyone could read and enjoy. I would say Wonder is a good book since this book doesn't only talk through first person point of view, but it also talks through points of views of his classmates, his sister, her brother, and others. Something else about this book is that it is well written, meaning that it is written so that the reader reading it can easily understand what's happening, it separates all the events that are happening well by putting it each in its own chapter. 
Something that I enjoyed when reading this is that while reading, the book got me so engaged that I myself didn't realize how much I was reading. This book doesn't have pictures, but although it doesn't have pictures, something good that the book does is that it describes things well with good details so that the reader could easily picture what's happening in their mind. Nonetheless I think that this book is a well written novel and that anyone who gets the chance to read it should.
View Comments (2)