Four affordable places to go in Little Tokyo!
Bored at home during the weekend? Have nowhere to go? Check out these four affordable places in Little Tokyo, located in Downtown LA!       
Little Tokyo is a very popular "town" known for its Japanese traditions and culture. It has multiple shops based on Japanese cuisines, dishes, anime, manga, stationary, and so much more! 

 1. Yamazaki Bakery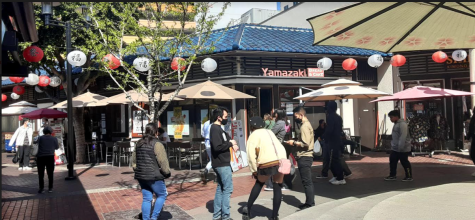 One place that makes really good sweets in Little Tokyo is Yamazaki Bakery, which is located in the Japanese Village Plaza. This bakery sells many delectable (delicious) items such as the varieties of cakes they sell. They sell roll cakes which have different flavor options you can choose from, like matcha and strawberries. They also have other food items besides their sweets like steam buns with different fillings you can choose from. Some options you can choose from are Curryman or Veggieman that has chicken, curry, veggies, or mushrooms for the fillings. The price range for most of the meals are below $5, so it's not pricey to order from here. There are also a bunch of varieties of food on their menu you can try out, so come and check this place out!
  2. Little Tokyo MarketPlace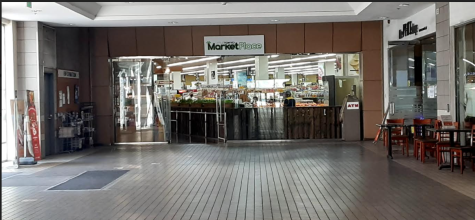 Little Tokyo MarketPlace is located in Little Tokyo Galleria, where there are lots of shops, and one of them being the market. It sells a variety of items from Japan and Korea. For example, they have popular ramen brands from Korea like Nongshim and Samyang. They have popular Japanese drinks like Ramune Soda that come in different flavors. Snacks, candy, desserts, and fresh ingredients are all in this market. As any market, there is a meat and seafood section. They have indoor dining places where they sell ramen as well as other dishes. If you are interested in trying something from Japan or Korea and is affordable to get, definitely check this place out!
  3. Las Galas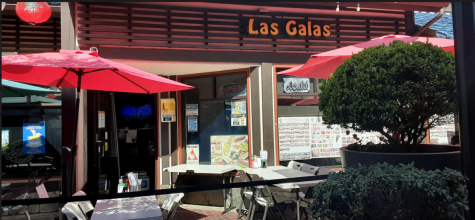 Las Galas is a restaurant that sells a mix of Japanese and American food located in the Japanese Village Plaza. They sell sushi, ramen, burgers, and other options. A recommended food item is the bento they sell. A bento is a lunchbox that is filled with a variety of food options you can choose from for your own preference. A couple of options for the bento are, salmon, teriyaki, chicken, tempura, and etc. So give this place a chance and go check it out!
4. Kinokuniya Bookstore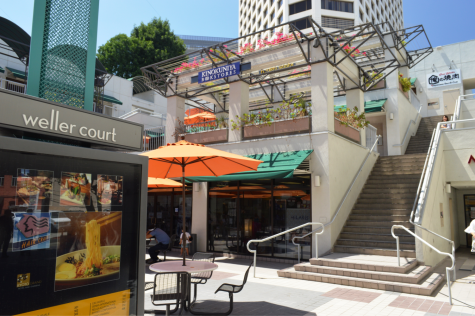 Kinokuniya Bookstore is located in Weller Court, where other shops can be found as well. This shop sells popular manga books (both in English and Japanese), anime merchandise, and action figures. For example, they have things based on Demon Slayer, Haikyuu, The Promised Neverland, Attack on Titan, and etc. ​​​They also sell stationery items, calendars, magazine's, newspapers, and much more. The books in the store can range differently in prices. Some books can cost $10 while others about $13. Everything in the store can be a bit pricey, but some items like the books can be affordable to purchase!
View Comments (2)