What is Studio Ghibli?
Studio Ghibli is an animation studio that has produced over 20 anime films. Their recognizable art style and unique stories have made many of their movies huge successes worldwide. The studio was founded on June 15th, 1985 in Tokyo Japan by Hayao Miyazaki, Isao Takahata, Toshio Suzuki, and Yasuyoshi Tokuma. 
Some of their most well-known movies, according to Vulture, are My Neighbor Totoro, Castle in the Sky, and Gave of the Fireflies. Many of their films revolve around friendship and folklore from Japan. Their films have a cartoony style, which might make them seem like films are just for kids, but Studio Ghibli's films are for all audiences.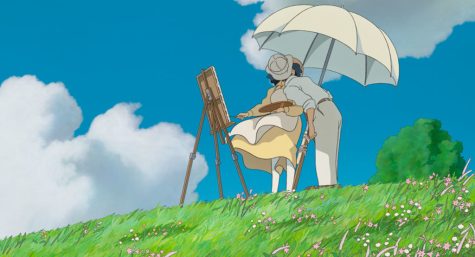 However, many people would agree that their all-time best film is Spirited Away, which was released on August 31, 2002 and earned around $395.8 million at the worldwide box office. The movie is about a ten-year old girl named Chihiro who arrives at an abandoned theme park and her parents end up turning into pigs! Then, she meets a boy named Haku, who leads her to a bathhouse full of strange creatures. She ends up having to stay at the bathhouse for a while and work, doing laundry and cleaning for guests. While she's there, meets many new people and her adventure starts. 
The funny thing about it though is that Studio Ghibli's best film originally was made for young children under the age of 10, not adults. According to an interview done with Hayao by Animage, he mentioned "I felt this country only offered such things as crushes and romance to 10-year-old girls, though, and looking at my young friends, I felt this was not what they held dear in their hearts, not what they wanted. And so I wondered if I could make a movie in which they could be heroines…". This shows us that the target audience originally for the Film was young girls. However, it ended up being loved by both girls and boys of all ages worldwide.
The studio also impacted Japanese animation overall. According to Insider, the studio has helped many anime series have female protagonists instead of male ones, such as 'Nana,' 'Violet Evergarden,' and 'The Promised Neverland'. The studio's art style and landscapes also  have impacted many animation films, such as 'Your Name' and '5 Centimeters Per Second,' which both have similar detailed art styles like Studio Ghibli.
In conclusion, Studio Ghibli is one of the most successful animation studios, and they have made many great films that not many people really know about. Aro Lopez, recommends starting off with Spirited Away, My Neighbor Totoro, or Howls Moving Castle. Hopefully, you enjoy some of their films!
View Comments (3)