The biggest dance of the school year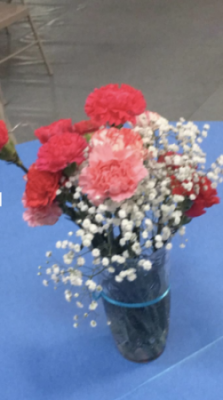 Animo Jefferson Middle School has a dance to celebrate the beginning of spring. This year's dance was on Friday, March 22nd in the gym from 6pm to 8pm. The Spring Fling is a formal dance, conducted by Student Council, which requires formal attire.
Girls were expected to wear a dress or a formal suit. For example, your dress had to reach below or at knee level. If a girl's dress had a spaghetti string (a very thin string holding your dress up) it's mandatory to wear a sweater on top. If you were wearing a skirt, it also needed to be up to your knees. The shoes couldn't be normal sneakers. They had to be flats or heels. The boys had to wear a tuxedo or a dress shirt and pants along with a tie.
"Even though the dress code is a bit strict with the clothing, overall, the dress code was okay because my friends and I had fun,¨ said eighth grader Katie Granados.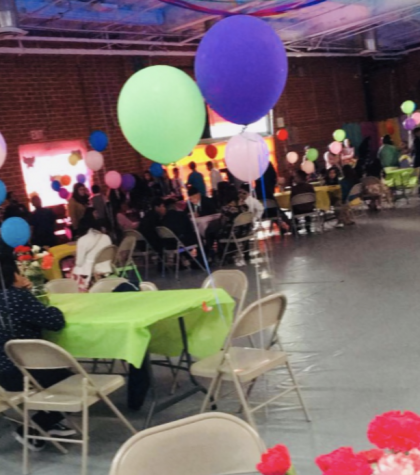 At the dance there were activities such as a photo booth where students could take unlimited pictures with props and items of their choice. There was also dancing. The dance floor was the the gym floor. The music was played by DJ Diego Garcia, a student in eighth grade. At the dance the Student Council also gave out pizza, juice, cookies, and other treats such as candy.
"The music was really good and so was the food, it was really fun to dance with my friends and just enjoy the dance. Plus, some of the music was really fun to dance to," said Viviana Zavala, an eighth grader who attended the dance.
The music was mostly in Spanish which motived most students to dance along. During the dancing,  the songs that got everyone dancing were "Cha Cha Slide" by DJ Casper as well as songs by Spanish artists like Prince Royce.
"I didn't really feel like dancing but the music was really good and really cool to see my friends have fun with the music," said Gycela Rivera.
In each grade, students nominated two people, a girl and a boy, to represent the students in on the royal court. For example in eighth grade, one boy and girl are voted to be king and queen. In seventh grade, they voted for prince and princess. Sixth graders voted for duke and duchess. The king and queen for the eighth grade were Diego Aquino and Lilibeth Ruiz.
"The dance was really fun and it was also surprising to find out who where the king and queen of the eighth grade year. This was the most exciting day of the year, " said Gycela.