Coach Finer, with a passion for running, helps start teams at three schools
"Training with kids makes me happy, kids are funny and enthusiastic, and it gives a sense of purpose running " – Mr. Finer
It's been seven months of hard training and the students at AJCMS have been preparing for their big race, the LA Marathon. Their experience has been tough and students put countless amounts of hours into running. Each weekend students wake up early in order to attend practice at 7:00 am. Throughout this experience, students have gone through many challenges and gotten the opportunity to discover new places while running. 
For some, this is their first year running, but for others it can be their second year or even their 13th year running. Like Mr. Finer: the marathon he just finished is the 13th one that he's run.
Finer has a passion for running with kids and starting groups all over LA.  It all started for him in 2005 his second year working at LA Academy, when another teacher asked him if he would help her coach. At first Finer was shocked: he didn't know that middle schoolers were able to run marathons. But they did. He decided to help her that year.
Once that season finished, Finer transferred to Clinton Middle School (which at the time was opening as a brand new school), and some students from LA Academy had also transferred with him. The students from LA Academy would keep asking him questions such as "when are we going to start running?"
Finer didn't know what to say. This was his first year at the new school.  He didn't know if SRLA would accept a new group or even if he had time time to start one. But Finer didn't give up. Two weeks later he decided to do all the paper work and begin working on the SRLA group.
Then in 2011-2012, it was Finer's first year at Jefferson. He also wanted to start a group here.  He applied the first year and got put on the program's waiting list. Then the year after, they were able to actually get a team started by Mr. Finer.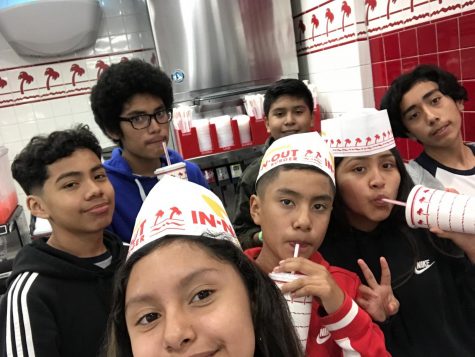 Although returners also really enjoyed their two years of running, they were able to try new things and make unforgettable memories. Brayan Reyes said he had some "exciting" and "cool" memories. Kimberly Rivera had some "tiring" runs but was able to run strongly like a woman.
Kimberly had some inspiration pushing her to finish and accomplish this big thing: her inspiration was her mom. Brayan, on the other hand, didn't have an inspiration to push him forward but he didn't give up and still gave it all he had. Javier Castro, an eighth grader and first time marathoner, was the first to accomplish a marathon in his whole family.
All the students from the SRLA team have their own different stories in why they did something this big.
Congrats to all the Marathon finishers!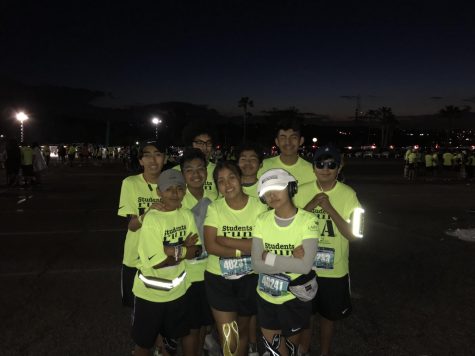 Leave a Comment