"You, me. Friends?"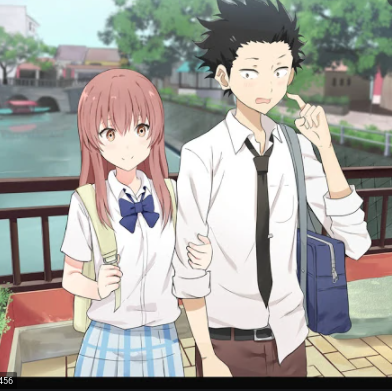 One of my all time favorite anime movies is A Silent Voice. A Silent Voice is about a boy named Shoya Ishida. Through his elementary years Shoya and his so-called "friends" bully the new girl in his class, named Shouko Nishimiya. When Shouko first arrives at the school they introduce her and they tell the students that she is deaf. Even with that knowledge, Shoya and his friends at the time continue to bully her and take her things. After a while, Shouko moves to a different school and Shoya feels guilt. A couple years later, Shoya is a grown, making money for his mom, but he plans on committing suicide. Something happens and he is still alive.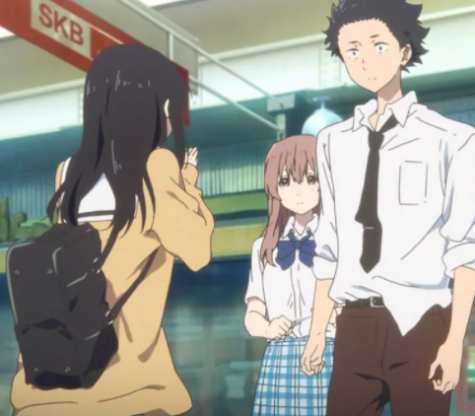 Shoya definitely changed throughout his time growing up and one day he meets Shouko again. His goal is to apologize for everything that's happened in their past as kids. I really loved this movie so my overall opinion is that it's amazing. I really loved the art style of the characters and I really liked how there's a big plot twist. Something else I liked about this movie was the ending. Endings are my favorite parts of the movies because it sums up the movie and in this movie it's like a 70/30: 70% being that the ending is most likely happy, and the 30% being the ending will be sad.
I would recommend this movie to someone who likes a plot twist and someone that just likes a good movie overall. I would not recommend this movie to someone that doesn't like anime, because maybe they wouldn't want to watch it, or maybe they would criticize it. I think people that are okay with some sad moments would like this movie, or at least would be okay with watching it.