El Salvador is beautiful
El Salvador is the smallest and the most densely populated country in Central America. It is bordered on the northeast by Honduras, on the northwest by Guatemala, and on the south by the Pacific Ocean. If you were ever to want to visit El Salvador or know a little more about the country and what beautiful places to visit, I'm here to tell you about some amazing places you should visit one day.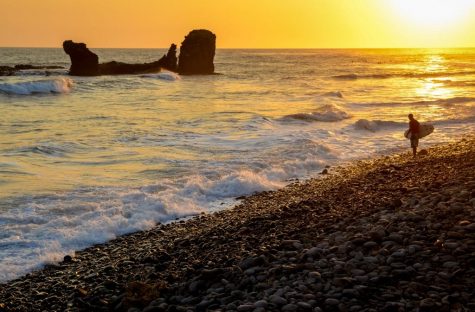 One spot you should visit when staying in El Salvador is called El Tunco. El Tunco is a small beach village and is a world famous surf town in the southwest of the country that is visited by thousands of travelers every year. There are two good coffee shops there named Dale Dale Cafe and Point Break Café in El Tunco Beach, so if you love the beach and some good coffee I would recommend going to El Tunco. If you wanted to know, tunco just means pork or pig and the big rocks you see in the images above look like a pig with it's legs up.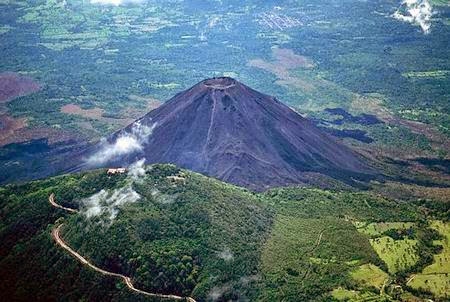 The next spot here (shown in the images above) is called Cerro Verde. Among all the beautiful features in this spot are the three volcanoes that surround the park. You will encounter lush forests that will make you feel like you have been transported to another world. One fact is that Cerro Verde is 2,030 meters above sea level. You can do many things like bird watching, going for walks on the trails, having picnics, playing outdoor games, or simply rest in a hammock under the shade of the leafy trees. And when you reach the peak of one of the volcanoes you will be rewarded with the chance to see the craters and lakes located at the top, a sight that relatively few people get to see and enjoy.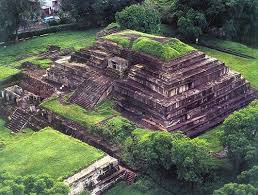 Lastly is the Tazumal, a fantastic Salvadoran archaeological site that dates back to pre-Columbian times. These Maya ruins are part of the impressive Chalchuapa archaeological zone. Tazumal was the first archaeological park in El Salvador and is among the oldest in Central American. The reason why it's visited by a lot of tourists is because Tazumal is considered the most important and best preserved in El Salvador. And if you want to know, Tazumal in English means 'the place where people are burnt." The reason is because workers who excavated the burial sites found body parts like lower jaws and a lot more remains of several other bones, accompanied by ceramic fragments and some obsidian artifacts. And also on the site there can be found tombs, pyramids, temples and there is also evidence of an advanced water drainage systems. 
I would recommend these three places to check out when visiting El Salvador.  What I think makes these places so special is that they are all different, they all have different features to admire.