"Nana's Big Surprise" speaks of how all life must go through birth, life, and death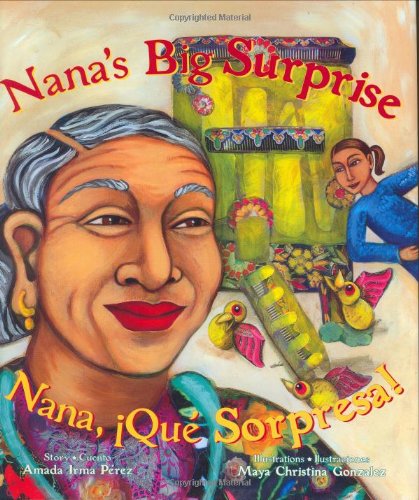 This story is about how there are many grandchildren of a grandma that they call Nana. Her husband, their Tata (grandpa) dies so they bring her to their home in the U.S to be with her and surprise her with a chicken coop since she had many chickens when she was little. They get chickens and beg her to teach them all about chickens.
Hesitantly, she agrees. Soon their chicks grow into full adults but they do not lay eggs. They are well cared for but they do not appear to lay anything. Later they all wake up to a cock-a-doodle-doo and the family figures out the reason why none of them laid eggs: it was because they were all male roosters. 
This story is a very interesting one.  It seems to speak of the circumstances of life. Everything grows old, things are out of our control, and life often comes out differently then we want. In this story the example was the roosters. The family worked very hard on their chicks, wanting them to be hens, but they did not get what they wanted.
It also speaks of what all life must go through, "birth, life, and death." This book is very unique because it is in two different languages, English and Spanish. This way you can read it to some of your Spanish speaking or English speaking family. It isn't a long book: it is very quick which is good for reading during coffee, waiting at your doctor's appointment, or anything. If you like bigger books then this is not for you but for others it can be good. Overall, if you have the time I recommend this book.
Leave a Comment