The big shift in a young girl's journey
"The book was inspired by some actual events, the results of my research, and my own imagination. … Although the book is based loosely on my grandmother's immigration and parallels her story, Esperanza Rising is a work of fiction." – Pam Munoz Ryan
(Based on some true events, according to the author.)
I am going to assume that you have watched Sleeping Beauty, that 1959 film? We all can recall that one scene where Aurora, the Disney princess's main character, touched the spinning wheel otherwise known as the spindle. She was not allowed to interact with it, but the evil antagonist, Maleficent, put her into this spell to make her touch it. She was trying to put her mind back into reality yet she couldn't because the spell was that powerful. The effect caused Aurora to end up with a bleeding finger while she was sleeping until her Prince Charming came to wake her up from the coma.
I'm mentioning this scene because it is somewhat similar to what happened in the volume of Esperanza Rising. It's the rising action in the book. Novels like these that include a peaceful start so that you are convinced it's going to be that way throughout the story, except the mega-unexpected slowly happens and is genuinely so engaging. It's a must recommend.
Esperanza Ortega is the beauty, not including sleeping, otherwise known as our main character of this story. Parenthetically, this novel includes Spanish words intermixed throughout the story which makes it a superior book for readers that are bilingual, Mexican, and to those who are wanting to learn Spanish! Nevertheless, Esperanza is a 13-year-old girl who is the only loving daughter of her parents, Sixto, her father, and Ramona, her mother. Sixto Ortega is a wealthy landowner of El Rancho de las Rosas en Aguascalientes in México, a ranch. For that reason, Esperanza lives like a young wealthy girl. 
Though, rich young children often do get misunderstood. Esperanza is indeed spoiled in the exposition, however, her character develops as you read.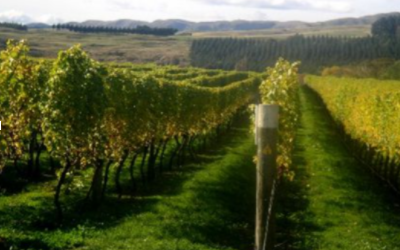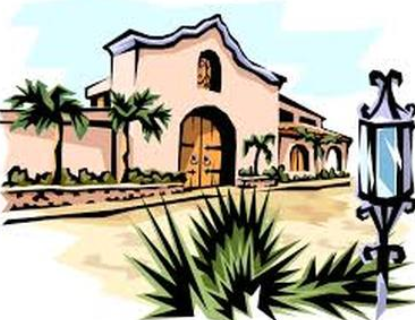 She is raised in a beautiful mansion that she adores deeply.  This home is shared with her Abuelita, Hortensia the housekeeper, and other several farmworkers or her servants, including Hortensia's husband, Alfonso, and their son, Miguel.
In the first few pages of Esperanza Rising, the Harvest day, as well as Esperanza's thirteenth birthday, was approaching. She was in the garden alone while waiting for her father to arrive because he had promised to meet her there. Regarding the scene of the bleeding finger from Sleeping Beauty, Esperanza picked up a rose with prickles that tapped her tip finger leading to pearls of blood falling out. "Bad luck," our character says, and soon that misfortune would be affecting her, together with the rest of her family's world views. Furthermore, this takes place during the Great Depression during the 1930s, so it adds to the significant conflict in this narrative.
Two of the hardships she has to confront are her father losing his own life, thus being forced to move to a factory farm in California with the remaining trustworthy people. To point out, this story is told from a young girl's perspective and consequently, it gives readers a sympathetic mind because many people either lose their homes, are forced to move, and lose a close relative of theirs. Even for the lucky readers that didn't go through some of these problems they can still understand the heart-touching events of this teenager's life that are mentioned.
Now facing the struggles of poverty, Esperanza soon is less of a spoiled little girl than she was before. She learns how to take care of and help herself along with her family. This represents the theme of appreciating what you have in life currently and making the most of it. Kids are not necessarily very grateful for what they have, such as me when I was younger, and I think this book teaches children a life lesson that we should cherish the moments and the things we have in our lives. 
As one who didn't have to roughly go through some of these problems, I still learned many new things from reading this story even shared empathy. It gives insights into the harsh realities immigrants had to face back then and now. I really admire the wording because you can really imagine what's happening by the descriptions added and actually be in their or Esperanza's point of view.
These two major shared information combine into one exclusive theme that provides readers a supportive and hopeful message to build up their strength. I recommend this book to anyone who wants to learn about the different backgrounds of characters and who admire reading books that express what could happen with big changes in life. 
To conclude, one of my top scenes of this novel is where Esperanza and Miguel are sitting next to each other when they arrive in Los Angeles. They share the depressing memory of moving away from the ranch and losing the one person who would always be there for them. Before, Esperanza would say how they were always on the opposite side of the river because of how different they were; Miguel was a servant and she was a wealthy person. In this scene that I'm mentioning, Miguel holds Esperanza's hand for comfort and Esperanza also holds his hand to show how they are now on the same side of the river; she now accepts her new position in life.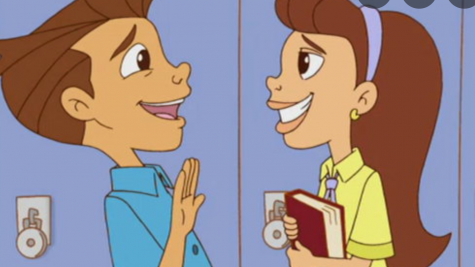 View Comments (2)