Check out "Al Capone Does My Shirts"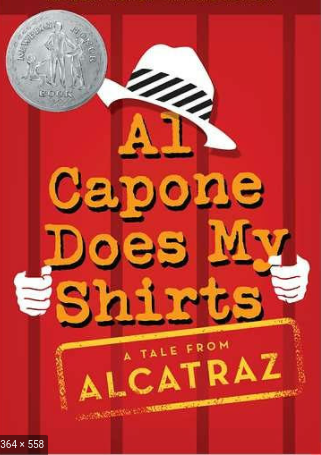 Al Capone Does My Shirts is a very good book that people like because it is about a family that lived on a famous prison island known as Alcatraz. They love this book because it is about how it was living there and how difficult it was. Something you can expect from this book is these kids that grew up on Alcatraz and started to hang out while their parents worked for the jail.
The jail was holding some of the worst people in the country, meaning that they are at a not  so-safe place. But towards the end they start to see the mysterious gangster and prisoner Al Capone and they start to get in contact with his business.
Overall this is a great book because it does not start off boring, which is why most people don't like reading books. This is a great book for people that have been to San Francisco. The book took place near the Golden Gate Bridge. If you've been there you probably saw an island with some buildings in the bay – that is Alcatraz.
 This was a great book as well because there are a lot of mysteries and if you like mysteries this might be a book you should check out. Also you might have seen more books about Al Capone. There is a series of these books but trust me, you will have to read the first one, which is Al Capone Does My Shirts. One experience with this book was that while reading the first book I had the second one ready to read as well. Overall I recommend reading the whole series. It will be very interesting.
Leave a Comment