Review on Metallica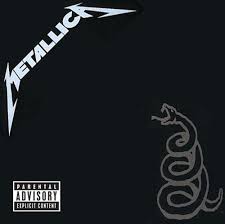 Hang on for a minute...we're trying to find some more stories you might like.
The Album Metallica from 1991 is listenable but not quite enjoyable for the ear.
They have twelve songs. Some are,"Through the Never," "Don't Tread on Me" and "Sad but True." These songs are out of rhythm. They have a lot of repetitiveness in them and have a lack of tunes that are creative. They also are similar to Slipknot because of their heavy music.
On the other hand, the three songs that are left over are much better and they are, "Nothing Else Matters," which is symphonic rock, and "The Unforgiven." These songs feature a great rhythm and great tunes that will never get boring. They will definitely boost your mood up.
Overall, only three out of the twelve songs from Metallica are very good songs so generally, the album is not an album to hear to.

Jose Contreras, staff writer
My mission as a journalist for the Bulldog Bugle is to report and write stories that are entertaining and will show people what the events are going on...