Avengers Age of Ultron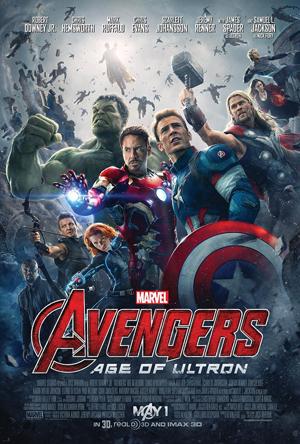 Hang on for a minute...we're trying to find some more stories you might like.
Avengers Age of Ultron
On May 1, the second Avengers movie was released, amazing us all and was one of the best Avengers movies yet.
Director Joss Whedon did an awesome job making this movie, including the special effects, graphics, and story. In this sequel to the first Avengers movie the Avengers are up against the villainous Ultron created by Tony Stark (A.K.A. Iron Man)
"Avengers Age of Ultron" is way better compared to the the first Avengers movie. My reasons for why are because, first of all there are better graphics, special effects, a better storyline, and finally better characters. "Age of Ultron" has a lot of excitement and surprises. Also "Age of Ultron" includes new characters including Scarlet Witch or Wanda Maximoff played by Elizabeth Olsen, Quicksilver ( is Scarlet Witch's twin brother) played by Aaron Taylor Johnson, Vision played by Paul Bettany, and of course Ultron played by James Spader. In my opinion this is far best one of the best movies of 2015.