Someone from NHH can out-MacKenzie?!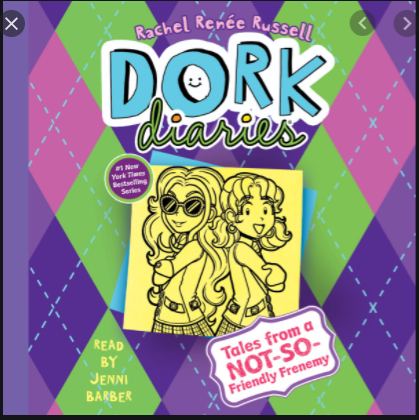 In the book "Dork Diaries: Tales from a Not-so-friendly Frenemy," Niki Maxwell goes to the principal's office to see what school she has to go to for the student exchange program. That is where she finds out that she is going to North Hampton Hills, which is the same school as her arch nemesis Mackenzie Hollister.
Brandon was willing to change schools with her but Niki didn't want Brandon with Mackenzie so she didn't accept. Niki is faced with going to school with Mackenzie. When she got there she knew Mackenzie was going to make her life a living hell. That was when she overhead her and then realized what Mackenzie had done, so she could be treated nicely. That caught her by surprise since Mackenzie didn't have to try to be liked but in this school she did mostly because… a girl at NHH can out-Mackenzie Mackenzie ! Mackenzie was the antagonist; she made sure Niki (the protagonist) looked bad in school  and made everyone believe rumors.
My overall opinion is I enjoyed this book very much. The book had drama and interesting characters. Mackenzie made sure people thought Niki was the mean girl. Nikki Maxwell was trying to survive being with Mackenzie. Mackenzie is my favorite character for being a mean girl. She's rude all the time but kind when she wants to be. The only reason she would ever be nice is to get things done her way.
The book has drama and action. The book has interesting events that happen as you read the book. This book is similar to Max Crumbly, whose life is as bad as Niki's. Another comparison is the movie "Mean Girls," where Katy went to high school and likes a guy who is Regina's ex. Therefore, Regina tells lies to her friends and her ex. Katy is like Niki and Regina is like Mackenzie. I absolutely love and recommend this book to anyone who loves drama and action. This book will make you want to keep reading to find out what happens next.