Volleyball tournament: the fear and pressure…
On April 24, the arc volleyball team which consists of Litzy Ibanez, Adrian Garcia, Alexander Jacobo, and Carlos Castillo had a game. This was their first game they had a few months of practice but other than that they were not prepared for a game, especially being the visiting team. Adrian played several sports like soccer, volleyball, and basketball so he felt very confident under these situation.
"I felt very confident because I have done this before this won't be my first or last tournament," said Adrian.
The Arc team started to train or practice a few months before the game every Tuesday and Thursday. They practiced outside and in the school gym under the heat sometimes or in the AC.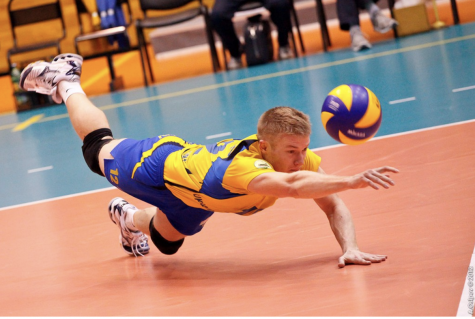 "We played keep ups and practiced setting and passing we also played 1-on-1 and 2-on-2: sometimes is was very very hot but sometimes it was cold," said Alexander.
Litzy felt nervous because it was the first time she had participated in a tournament. She trained a little harder because she was the only brave female to join the team.
"It was shocking to me that I was the only girl because volleyball is mainly for girls only," said Litzy.                                                                                                                                                                                                                                                                                                                                                                                                                  
The team was very huge at first. It was like 16 maybe 14 people but the day of the tournament no one wanted to go. It didn't make sense. The first plan was that every time someone got very tired sub them out but because no one went they had to play even though they were exhausted and tired.
"It was very hard I got super tired but I had to play like that my legs felt sore and I had pants on so my legs felt sweaty," said Litzy Ibanez.