There is an Impostor "Among Us"
InnerSloth's oldest game has players intrigued as it's popularity rises.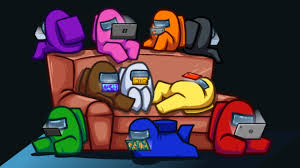 Among Us is an online/local game that came out in 2018 where you can play with up to 4-10 players worldwide.  It's  InnerSloth the makers of another great game, "Henry Stickman."  In Among Us, you can play in three different maps: Polus, The Skeld, and MiraHQ. The game is totally randomized: you're either  a Crewmate or an Impostor. If you are a Crewmate, you have to complete randomized tasks and counteract a sabotage by the Impostor. As the Impostor you can sabotage and kill Crewmates to win the game. The game can be played whenever and it's free.
In my opinion, Among Us is a great game that allows you to play with multiple people and yourself. The reason it's a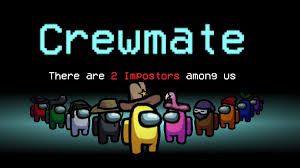 great game is because you get to play with different people across the world, getting to see how differently you all think. It also allows players to have the experience of being a detective when in discussions trying to figure out who the impostor is, as well as trying to blend in with the rest if you're an Impostor, making it tough to win. It also provides the player with a sense of caution with other players not knowing if they're Impostors or not. Another reason I believe it is a great game is because it also gives the player the option to either host their own game or join a different one. The last reason that I think it is a great game is because you can even play with your friends, rather than playing it all by yourself.
I would give this game a 5 star review because for a game that came out two years ago, and has surpassed Fortnite in terms of downloads, it is a fun game to play and the thought that went into making the game is amazing. Not only because of the game mechanics but because of the thought they have put into the player's hand to figure out who is the Impostor and make difficult decisions.  
I would recommend this game to anyone trying to find a new game to play during social distancing, and I would recommend this to anyone who wants to have a new game to play with your friends.